"Welcome to SerzOkudaLand" – Street Artists Okuda & Serzo Collaborate on a Large Mural in Santander // Spain
Der spanische Street Artist Okuda war in der Vergangenheit bereits für zahlreiche, namenhafte Unternehmen tätig. Beispielsweise Nike, Adidas, Puma, MTV, Nissan oder Hennesy ließen sich zu Werbezwecken schon von dem talentierten Künstler aus Madrid unterstützen. Okuda's dope "Multicolored-Geometric"-Murals lassen sich mittlerweile auf der ganzen Welt bestaunen (hier z.B. einige 2015er Artworks aus Ibiza, Berlin, New York, Malaga, Chennai/Indien oder Temuco/Chile). Im Rahmen des Desvelarte-Festivals in seiner Heimatstadt Santander enstand soeben mit "Welcome to SerzOkudaLand" ein absolut sehenswertes Collabo-Mural mit Artist Jose Luis Serzo. Einige Bilder davon lassen sich direkt hier unten begutachten. Enjoy:
Okuda recently spent some time in the lovely city of Santander in Spain where he teamed up with his buddy Serzo to work on the side of a large building. The newly formed street art duo spent a few days to create this awesome piece of work which is featuring each artist's distinctive style and imagery.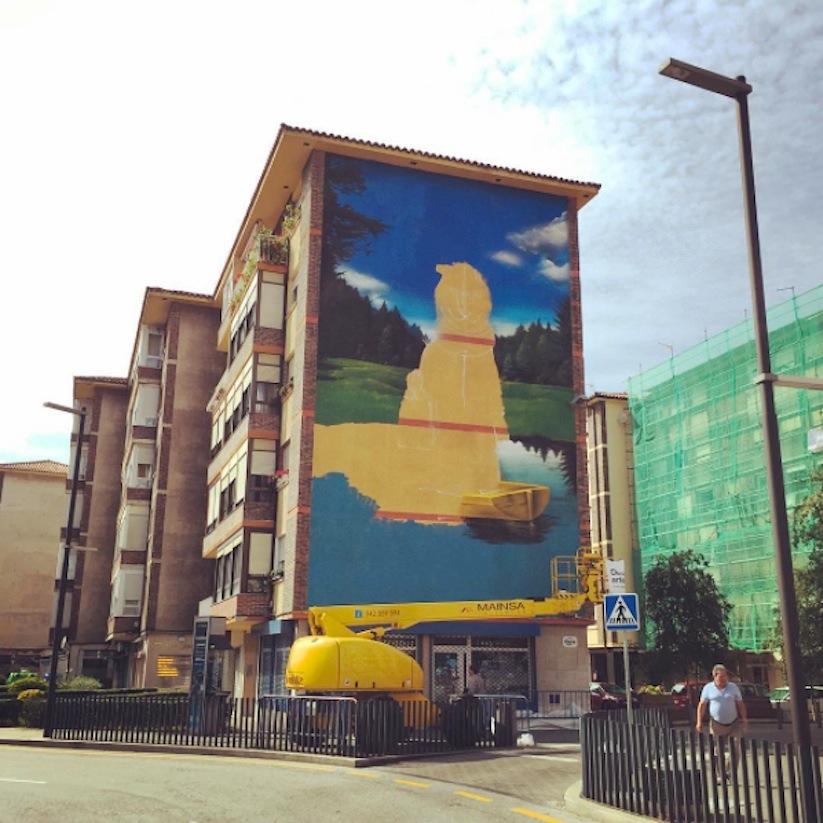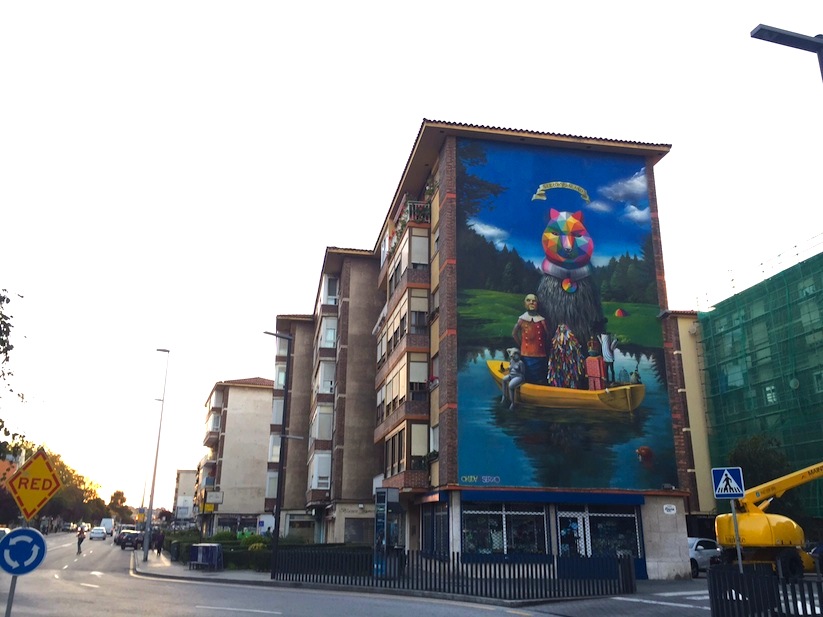 —
[via SAN]
Facebook Comments:
Kommentare
Eine Antwort zu ""Welcome to SerzOkudaLand" – Street Artists Okuda & Serzo Collaborate on a Large Mural in Santander // Spain"