Upcycled STAR WARS Busts Made Of Tech Junk by Gabriel Dishaw (12 Pictures)
Der Künstler Gabriel Dishaw aus Indiana/USA vereint seine großen Leidenschaften für Metall- und mechanische Objekte sowie die Space Opera "Star Wars" von George Lucas auf grandiose Weise in seinen Artworks. Aus vermeidlichem Technik-Schrott wie alten Schreibmaschinen, Festplatten oder Tastaturen bastelt der Chabo in Handarbeit Büsten bekannten Star Wars-Charaktere wie Darth Vader, Bobba Fett oder C3PO. Neben metallischen Materialien finden teilweise sogar Teile ausgetretener Sneaker Platz in seinen dopen Skulpturen, wie hier oben im "Air Vader" zu sehen. Weitere Beispiele für Dishaw's Upcycling-Arbeiten haben wir direkt hier unten für Euch. Biddeschön:
Tired of watching that pile of old computer gear grow ever taller in the dark side of your loft but reluctant to bin it? There's a new hope. American sculpture artist Gabriel Dishaw has managed to solve that thorny problem with a project that sees him upcycle tech junk into busts of figures from the Star Wars franchise. Dusting off old typewriters, rickety hard drives and broken keyboards, Gabriel Dishaw uses wire to create some hard-wired folk from George Lucas's sci-fi spectacular for Junk Art, including Darth Vader, Bobba Fett and C3P0.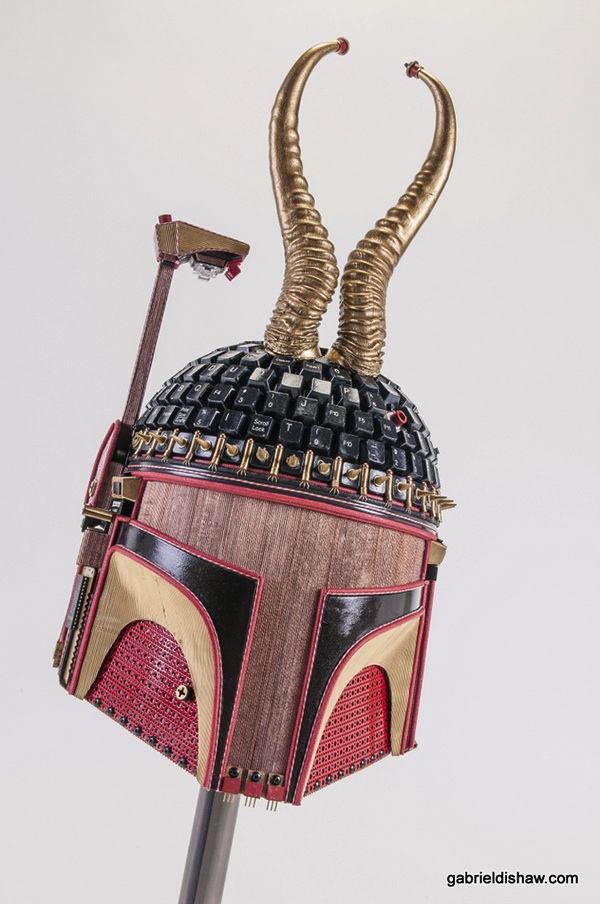 ___
[via shortlist]
Facebook Comments:
Kommentare