"THIS CRAZY LIFE" – Figurative Paintings Of Gang Members by Michael Vasquez (12 Pictures)
Der Künstler Michael Vasquez wuchs unter nicht ganz einfachen Umständen in St. Petersburg/Florida auf. In großflächigen Acryl-Gemälden verarbeitet der mittlerweile 31 jährige Absolvent der New World School of the Arts/Miami heutzutage die unter anderem von Straßen-Gangs geprägten Einrücke seiner Kindheit. Einige Beispiele seiner figurativen Werke von Gang-Mitgliedern und Freunden, welche im Original übrigens bis zu 7 Meter messen, haben wir direkt hier unten einmal für Euch zusammengetragen. Have fun:
Miami/Florida-based Artist Michael Vasquez paints passionate figurative pieces of gang members and friends that are bigger than life. Vasquez figures are exaggerated via his powerful use of composition, color and textural brush strokes. The paintings are symbols of his search for balance in a world filled with conflict.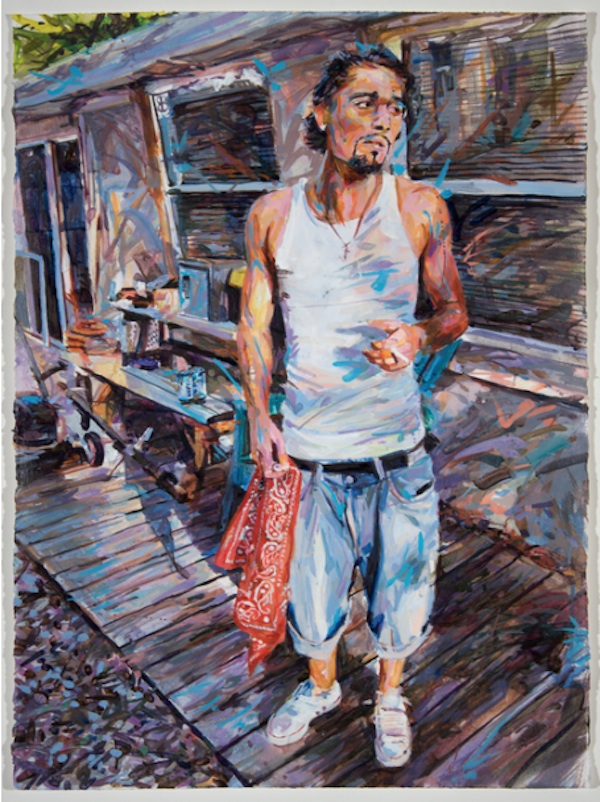 ___
[via booooooom]
Kommentare