The Smokers Club – OIL:710 (Free Mixtape)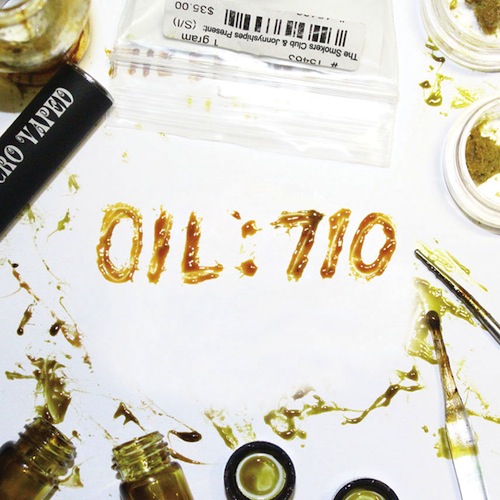 Fast übersehen bzw. als nicht hörenswert abgestempelt, zum Glück aber dann doch reingehört. Jonny Shipes und The Smokers Club präsentieren uns mit OIL:710 ein erstklassiges Mixtape mit jeder Menge Acts und Producers: Joey Bada$$, Smoke DZA, Alexander Spit oder Kirk Knight am Mic, produziert wurde unter Anderem von Chuck Strangers, Cookin Soul und Kirk Knight. Stream und DL wie immer nach dem Jump. Play it loud (especially Track 9)!
This week, The Smokers Club and Jonny Shipes let loose a new mixtape, dubbed OIL:710. The compilation boasts entries from the likes of Chevy Woods, Joey Bada$$, Black Dave, Smoke DZA, Alexander Spit, CJ Fly and many more. After checking out the below statement on the project, from Shipes himself, you can then see the coinciding tracklist underneath. Mixtape stream follows. Enjoy.
___
[via]
Kommentare