The CHWH Penthouse Apartment in Bangkok / Thailand (13 Pictures)
Man muss glaub ich vorsichtig mit dem Satz "Ich habe Liebe für Bangkok!" sein, aber irgendwie ist dem so. Ich mag diese Stadt, trotz des verdreckten Chao Phraya, der stickigen, Abgas-verseuchten Luft, trotz des schrägen Königs und trotz der inakzeptablen Verkehrsverhältnisse und wenn ich so überleg, dann mag ich Bangkok vermutlich sogar genau deswegen. Ich weiß, ich könnte ich dieser Stadt niemals länger als 14 Tage leben, selbst, wenn man mir dort so eine Hütte zur Verfügung stellen würde: ein von den MCK Architecture & Interiors komplett durchdesigntes Apartment, eine Mischung aus klaren, architektonischen Linien, kontrastierenden Oberflächen und hochwertigen Materialien. Riesige aufschiebbare Glastüren für einen größeren Außenbereich, Hartholz-Badewanne, eine fantastische Aussicht über die ganzen Stadt – aber länger als zwei Wochen geht nicht. Oder?
"Check out this amazing apartment in Bangkok, Thailand. With an emphasis on a sophisticated blend of clean architectural lines and contrasting finishes of quality materials to form a series of unique bespoke spaces. Materials, Furniture, Furnishings + artwork were selected to sit harmoniously and to provide a high level of visual richness. Watch and enjoy!"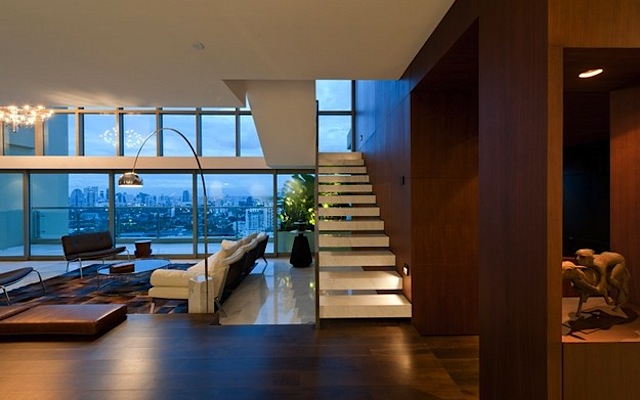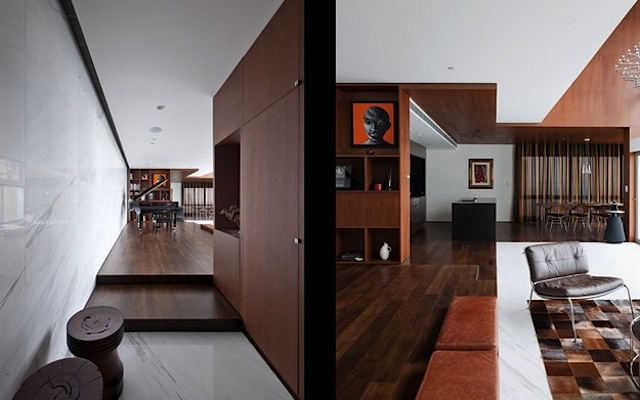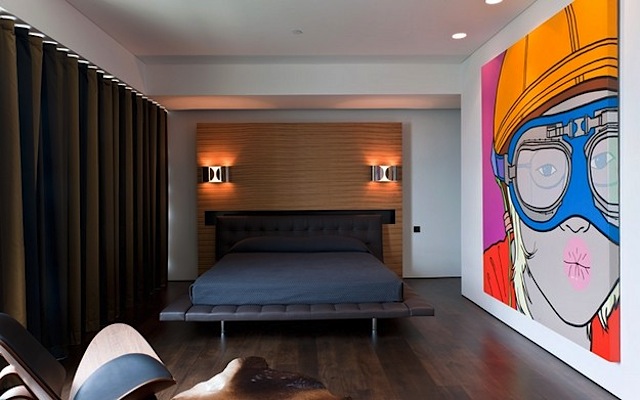 More pictures on page 2 – click below!
Kommentare
3 Antworten zu "The CHWH Penthouse Apartment in Bangkok / Thailand (13 Pictures)"