The Avant/Garde Diaries: Oliver "Power" Grant – Return to Shaolin (Wu-Tang, Clip)
Super interessanter Beitrag der Avant/Garde Diaries-Serie, diesmal geht es um Oliver "Power" Grant, der den meisten von Euch sicherlich als Executive Producer des Wu-Tang Clans bekannt sein dürfte, außerdem ist er der Founder von "Wu-Wear" (einer Brand, von der ich immerhin ein T-Shirt habe). Er sinniert in diesem Clip ein wenig über einen nicht unwichtigen Aspekt jeder Avantgarde, nämlich dem komplexen Innenleben eines kreativen Kollektivs – wie beispielsweise dem Wu-Tang Clan. Ich wäre zu gerne dabei gewesen, als RZA, GZA, Method Man, Raekwon, Ghostface, Inspectah Deck, Ol' Dirty Bastard und Masta Killah (ohne nachzugucken, das weiß man einfach!) die "36 Chambers" oder "Forever" produzierten und wie man so hörte, war es für das Management nicht immer leicht, die Brüder zusammenzuhalten. Grant sagen einen besonders schönen Satz, "One person is just flat, but from one comes many, from many comes one. The pieces need to click together to unlock the door, and behind the door is the magic." – peep game:
Oliver "Power" Grant, executive producer of the Wu-Tang Clan and founder of Wu-Wear, introduced a blueprint for diversifying hip hop portfolios in the early '90s. Presented as a monologue, this conversation peers into an essential aspect of any avant-garde: the complex inner workings of a creative collective. How do individuals unite to create something new?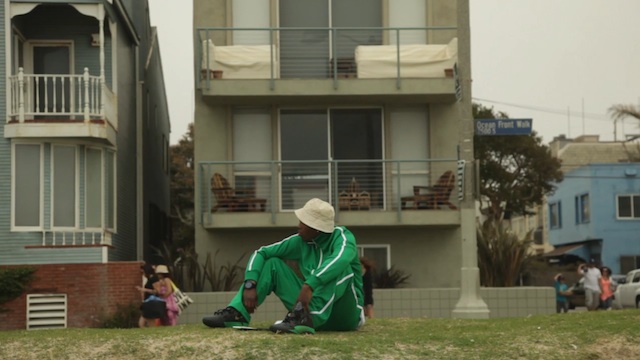 Clip:
[vimeo]https://vimeo.com/47454490[/vimeo]
___
[via theavantgardediaries]
Kommentare