Tattoo Nomad – The minimalistic Tattoos by Eterno (12 Pictures)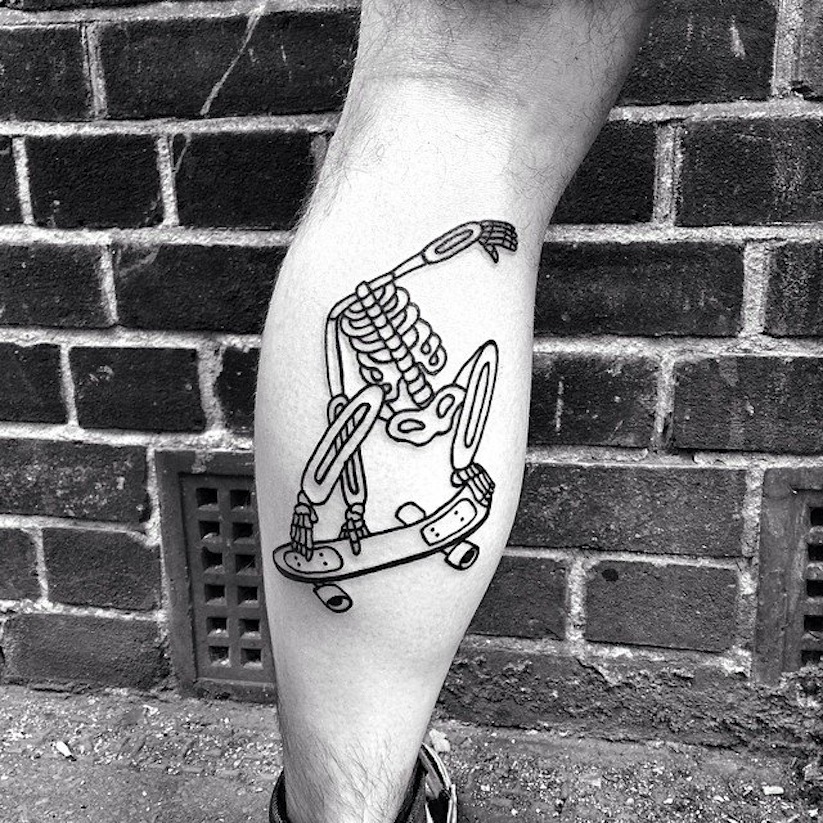 Das Leben ist eine andauernde Bewegung und Regung. Ständig ändern sich Dinge, Menschen, Wohnorte, Ziele. Aber ein Tattoo ist für immer. Eine der wenigen Konstanten in meinem Leben. Ebenso rast- und ruhelos scheint der spanische Tattoo-Künstler Eterno aka Eternalrider zu sein, der sich selbst als Tattoo Nomade bezeichnet. Mit seinem Motorrad bereist er die Länder Europas und hinterläßt Spuren seiner wundervollen Arbeit. Weitab von den üblichen Trends konzentriert er sich auf klare Linien. Tattoo-Art in ihrer ursprünglichsten Form! Keine Schatten, keine 3D-Effekte, keine Verläufe, keine Farben. Wenn ihr ihm auf seiner immerwährenden Reise folgen möchtet, könnt ihr das auf Instagram tun.
A selection of minimalist tattoos by artist Etterno, working on simple but effective logos and symbols, with no shadows, reliefs or gradients, but with a bold and clear line.

___
[via Ufunk]
Kommentare
4 Antworten zu "Tattoo Nomad – The minimalistic Tattoos by Eterno (12 Pictures)"