Streetart: New HUSH Mural @ Branded Arts Building // Los Angeles (12 Pictures)
Es gibt Neues von HUSH (gefeatured), der soeben dieses Mural am "Branded Arts Building" in Los Angeles fertiggestellt hat. Wir kennen seinen East-meets-West-Flavor, der auch hier wieder deutlich zu erkennen ist. Das Spannendste an HUSH's Artworks ist der Mixed-Media-Stil, HUSH verbindet Elemente wie Stenciling, Graffiti und macht daraus diese wundervollen Collagen. Typ bleibt im Visier:
"Last we heard, Hush (interviewed) was in Melbourne for a solo showing in May of 2012 (covered). Fast forward a year and this time he will be opening an exhibition tomorrow night at the Corey Helford Gallery. While here, he just finished a mural at the Branded Arts Building featuring his East meets West urban aesthetic. We'll have more about the show soon, but for now, take a look at more in-progress photos below…"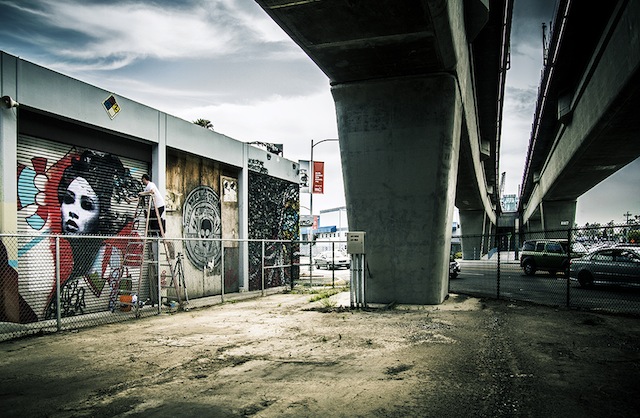 More pics on page 2 – click below!
Kommentare
Eine Antwort zu "Streetart: New HUSH Mural @ Branded Arts Building // Los Angeles (12 Pictures)"