Stereotypes of guys who work out at the gym (Clip)
Passend zum Jahresbeginn aka der Hochsaison für Fitness-Studios, haben sich die Dude Perfect Jungs, GYM-Stereotypen für ihren neusten Clip vorgenommen. Von Sweater oder Screamer bis zu Selfie-Addict oder Naked Old Guy ist wirklich so ziemlich alles an herrlich weirden Workout-Karakteren vertreten. Wer also zeitnah seine guten Vorsätze fürs neue Jahr im örtlichen GYM umzusetzen gedenkt, sollte diesen Clip auf keinen Fall verpassen. Alle diese Typen werden Euch begegnen. Beware of the Rage Monster(!) – Enjoy:
The Dude Perfect guys are back with their first video of the New Year and it is spot on. They've started a new series called Stereotypes. This one is about the gym, the perfect time for a video like this following so many New Year's Resolutions. It covers everything and everyone you come across in the gym.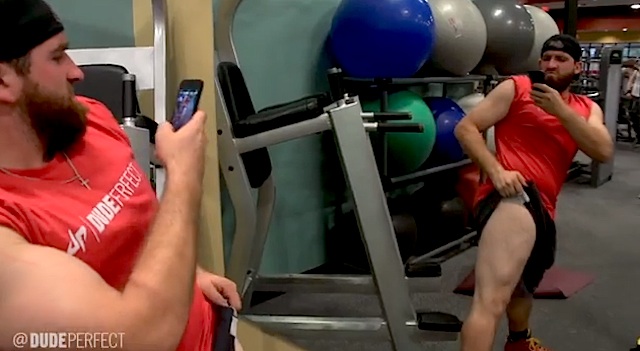 Clip:
[youtube]http://www.youtube.com/watch?v=nU4EJfX2aXE#t=331[/youtube]
___
[via]
Kommentare
2 Antworten zu "Stereotypes of guys who work out at the gym (Clip)"