Soundtrack zu Influencers – Baptman, "Unter The Influence" [Free Download]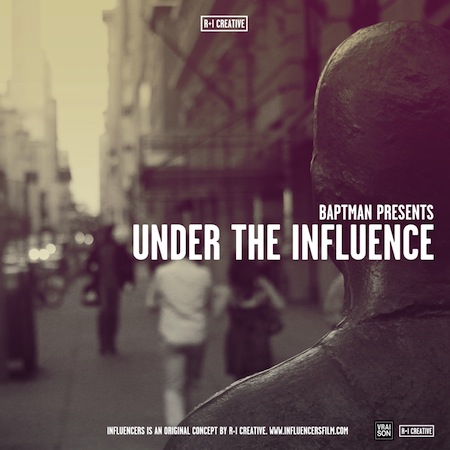 Ihr erinnert Euch an den "Influencers"-Film ("Wie Trends & Kreativität sich verbreiten")? Ich denke schon – den vergisst man nämlich nicht so schnell. Falls Ihr den noch nicht gesehen habt: unbedingt nachholen, echt! Dann habe Ihr auch gemerkt, dass da die ganze Zeit sehr inspirierende Musik im Hintergrund lief? Und ratet, was Pabba Winkelsen jetzt hier für Euch hat:
"Under The Influence" Mixtape is Baptman's musical interpretation of "INFLUENCERS" Film.
It keeps you motivated, inspired and helps you start your day the right way…
Ihr müsst die Tracks leider einzeln runterladen, aber beschwert Euch mal nicht. Ist 'ne tolle Tracklist, kannst nicht knurren!
Kommentare
3 Antworten zu "Soundtrack zu Influencers – Baptman, "Unter The Influence" [Free Download]"