"Ricky" – Ten Minutes with Ricky Powell – A Portrait by Spine TV (Clip)
Bitte guckt unbedingt diesen 10Minüter über die Ikone Ricky Powell, den "Native New Yorker Photographer" und Schriftsteller, der durch seine Aufnahmen von Leuden wie den Beastie Boys, Keith Haring oder Cindy Crawford in den 80er/90er Jahren bekannt geworden ist. Der Typ ist jetzt 50 und hat immer noch heftigst den Schalk im Nacken, wie meine Oma sagen würde. Meine absolute Lieblings-Szene ist die im Park, beim Füttern der Eichhörnchen, Min. 5:21 und er hat recht – 75 Jahre sollten reichen. Viel Spaß:
This film meets Ricky Powell, a native New Yorker whose photographs of iconic people such as the Beastie Boys, Keith Haring and Cindy Crawford made him a pivotal figure in the downtown party scene during the '80s and '90s. Now 50, Ricky's lust for photography and music is still strong. Through his eccentricities such as his love for a transistor radio and feeding squirrels in the park, we gain an insight into his everyday life. Retrospective of New York City and how it has changed over his lifetime, he shows us around the city and contemplates what the future holds.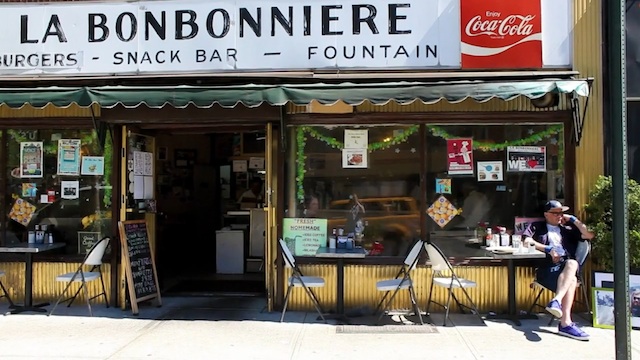 Clip:
[vimeo]https://vimeo.com/47855054[/vimeo]
___
[via mashkulture]
Kommentare
2 Antworten zu ""Ricky" – Ten Minutes with Ricky Powell – A Portrait by Spine TV (Clip)"