Real Life Superman works in a Travel Agency in Lima/Peru (8 Pictures)
Some creepy shiat: meine Damen und Herren, das hier ist Avelino Chavez aus Lima/Peri, 52 Jahre, auf seinem Weg zur Arbeit. Vor 15 Jahren hat er sich dazu entschlossen, die Superman-Rolle anzunehmen, als er seinen letzten Job als Security-Guard verlor. Aktuell arbeitet er als Promokraft für 160$ im Monat für ein Reisebüro, er hat aber eigenen Aussagen zufolge Superkräfte und – wie wir hier ja alle sehen können – eine Superlocke! Wer ist Clark Kent – raise your drinks up in the air for Avelino Chavez:
In this photo taken June 14, 2012, Avelino Chavez wears his signature Superman costume as he walks to work in Lima, Peru. Chavez, 52, took on the Superman persona 15 years ago, when he lost his job as a security guard, and says he has had work ever since. Chavez also says he only earns about $160 US dollars per month, but that he has the strength of a superhero. Chavez currently works to promote a travel agency.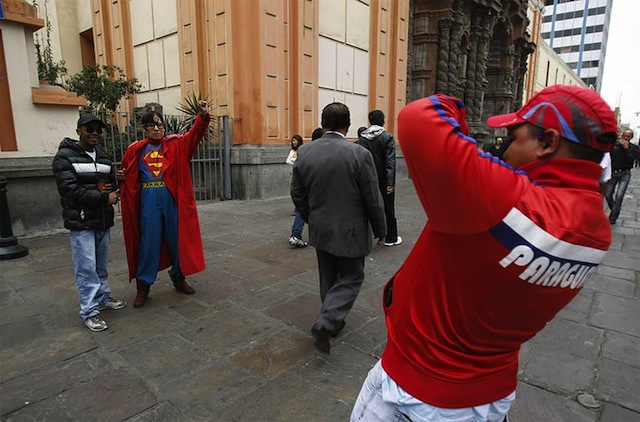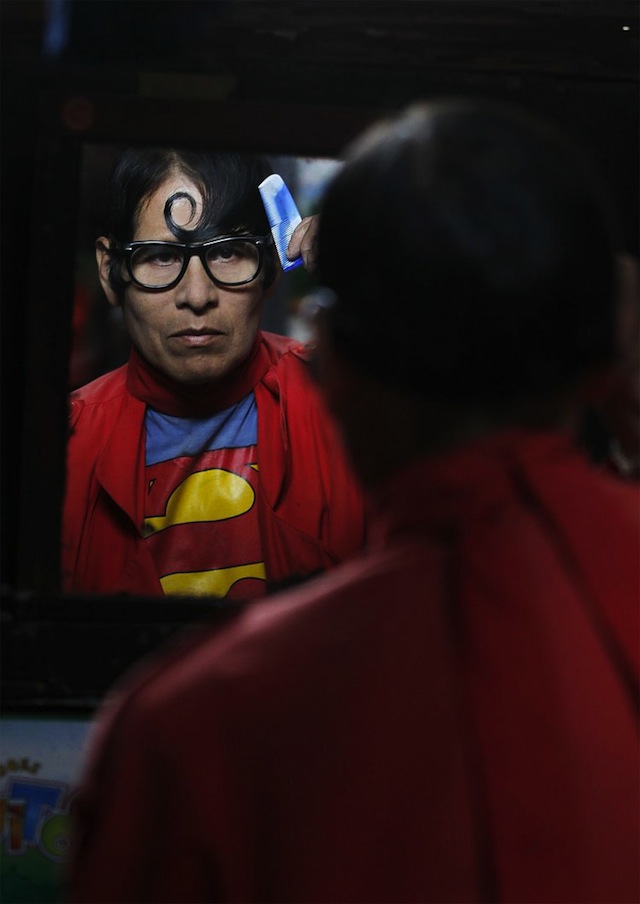 ___
[via dyt]
Kommentare
3 Antworten zu "Real Life Superman works in a Travel Agency in Lima/Peru (8 Pictures)"