Portraits Drawn with Vodka, Whisky, Tea and Ink by Carne Griffiths (8 Pictures)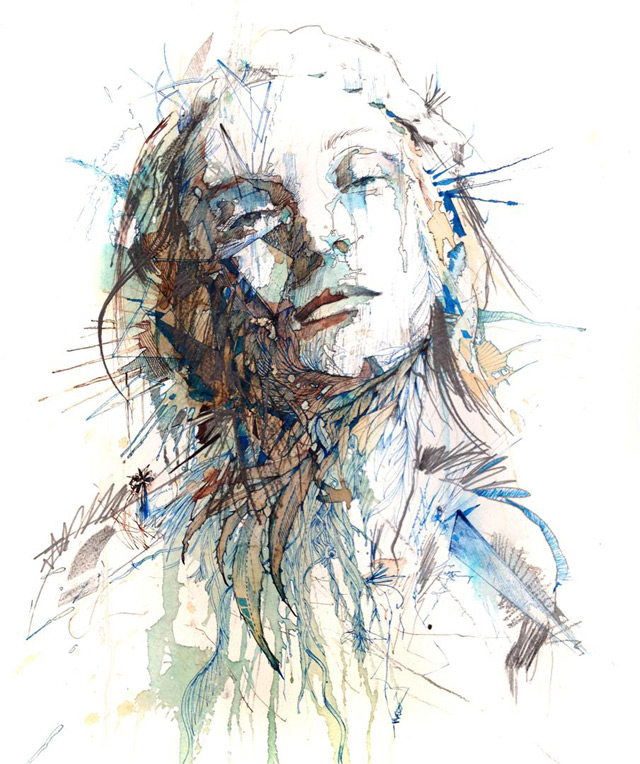 Schöne Idee und noch tollere Artworks vom UK-based Illustratoren Carne Griffiths, der Portraits statt mit Wasserfarben mit Vodka, Whisky, Tee und Tinte malt. Seine Zeichnungen zeigen die jeweils portraitierten Menschen in floralen Formen, eigenen Aussagen zufolge ist Griffiths fasziniert von "den Strömungen der Linien und der unsichtbaren Linien, die den Menschen mit der Natur verbinden". Auf seinem behance-Profil gibt es noch jede Menge weiterer Schnaps & Tinte-Illus, meine Favos habe hier für Euch rübergeholt:
UK-based illustrator Carne Griffiths creates these striking portraits with uncommon mediums such as tea brandy, vodka, whiskey, graphite and calligraphy ink. His drawings most frequently explore human and floral forms, as says he's "fascinated by the flow of line and the 'invisible lines' that connect us to the natural world."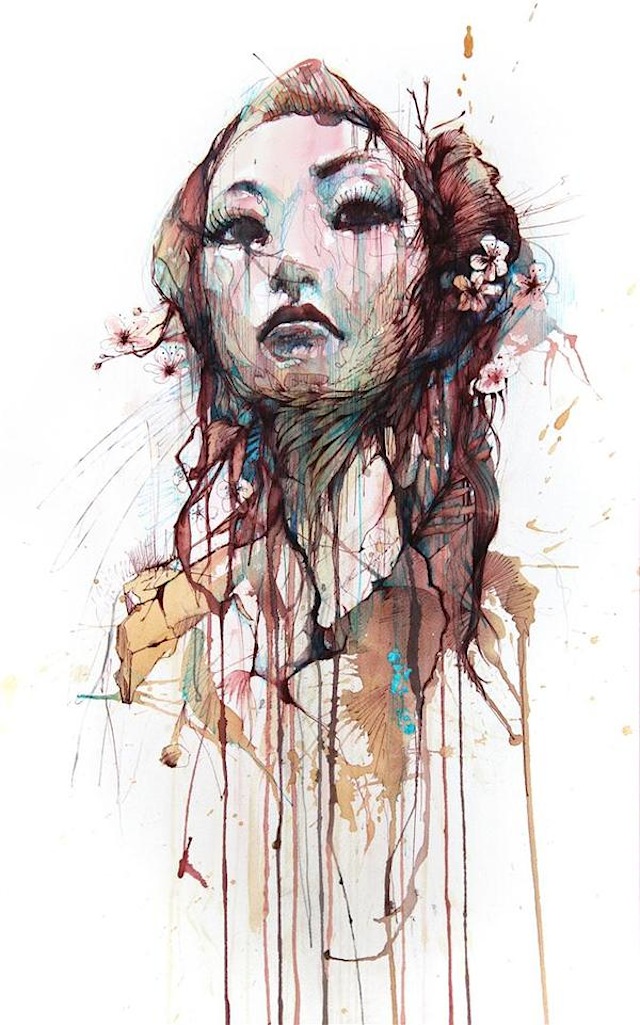 More pictures on page 2 – click below!
Kommentare
4 Antworten zu "Portraits Drawn with Vodka, Whisky, Tea and Ink by Carne Griffiths (8 Pictures)"