Pino Palladino + Blake Mills veröffentlichen gemeinsames Projekt "Notes With Attachment" // Streams + Videos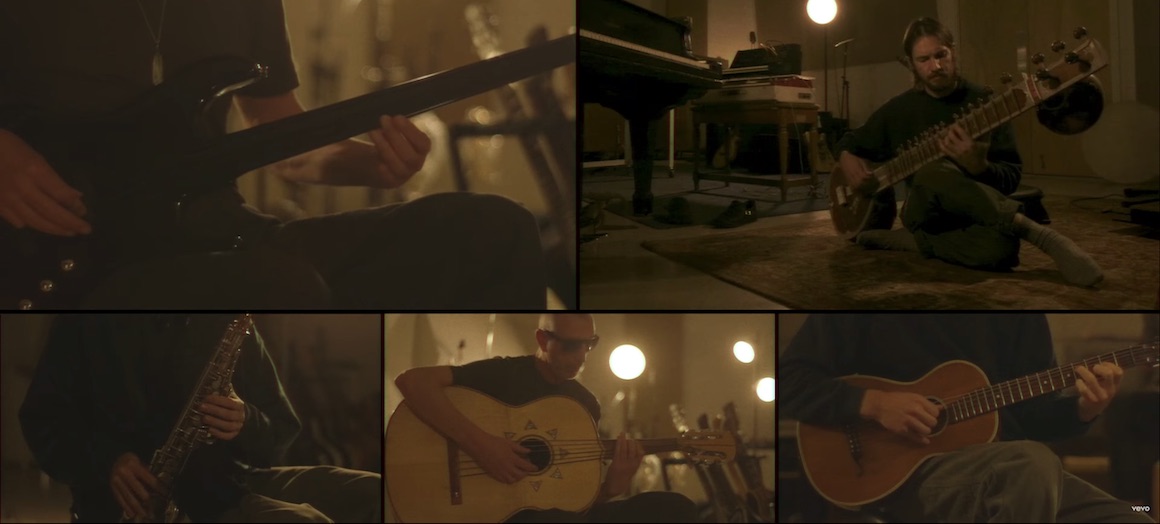 Oh wie gut. Hier ist ein gemeinsames Projekt von Bass-Legende Pino Palladino, der als Studiomusiker u.a. für Phil Collins, Elton John, Pete Townshend, Tears for Fears, John Mayer, Paul Young, Pink Floyd, Steve Hackett, einmalig auch für Queen + Paul Rodgers gespielt hat. 2002 sprang er für den kurz vor Tourstart verstorbenen John Entwistle bei The Who ein, ab 2011 spielte er auch mit D'Angelo und Adele.
Als zweite Hälfte dabei ist Blake Mills, ein kalifornischer Songwriter, Gittarist, Produzent und Komponist, der u.a. mit Kid Rock, Weezer, Norah Jones, den Dixie Chicks, Zucchero, Pink, Lana Del Rey, Dangermouse und Vulfpeck gearbeitet hat. Das Ganze nennt sich "Notes With Attachment" und nach dem Jump gibt es den Spotify Stream und die komplette Video-Playlist, alle 8 Videos zu den 8 verschiedenen Stücken könnt ihr Euch da ansehen. Mehr muss an dieser Stelle nicht gesagt werden, hier spricht die Musik ganz eindeutig für sich. Enjoy!
Video Credits: Directed by Justin Daashuur Hopkins, Cinematography by Jason Tippet, Produced by Julian Chavez, Assistant Editor: Ruby Storey, Special thanks: Joseph Lorge, Sound City Studios. Starring Pino Palladino, Blake Mills & Sam Gendel.
Pino Palladino + Blake Mills – "Notes With Attachment" // Spotify Stream:
Pino Palladino + Blake Mills – "Notes With Attachment" // Youtube Videos:
Kommentare