MUSAIC – Album Cover Mosaics from Album Covers (7 Pictures – Foo Fighters, Lana Del Rey, OK GO, Trey Songz, MGMT)
Auf die Idee muss man als Coder auch erstmal kommen: man schreibe eine Software, die aus über hundert verschiedenen Vover-Bildern das Mosaik eines anderen Album-Covers errechnet. Das tat der in Australien geborene und in den USA lebende Software-Entwickler Ian McKellar nämlich und so wie hier sehen die Endergebnisse dann aus, ganz unten nochmal eine etwas detailliertere Anssicht des Torsos von Andrew Vanwyngarden, einem der Typen von MGMT (das Cover darüber). Und das sind wirklich nur ein paar Beispiele – schaut Euch den ganzen Wahnsinn hier direkt an.
'musaic', developed by australia-born, US-based software engineer ian mckellar, offers a visual way to explore music, compositing together album art from hundreds of other cover images. clicking on one of the 'tiles' opens a large version of that cover image, as well as sets the page to generate a mosaic of that cover artwork next.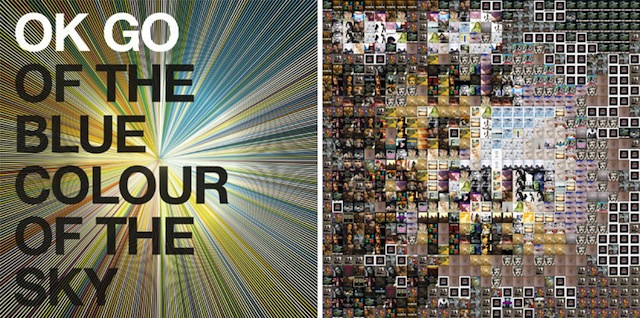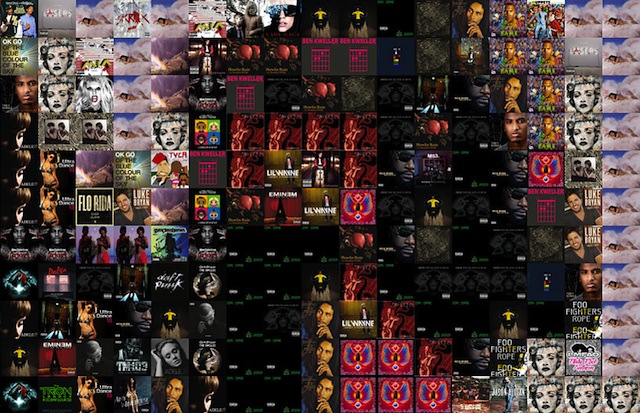 ___
[via db]
Kommentare
2 Antworten zu "MUSAIC – Album Cover Mosaics from Album Covers (7 Pictures – Foo Fighters, Lana Del Rey, OK GO, Trey Songz, MGMT)"