JAY Z – "B-Sides" (Live in NYC // Full Stream)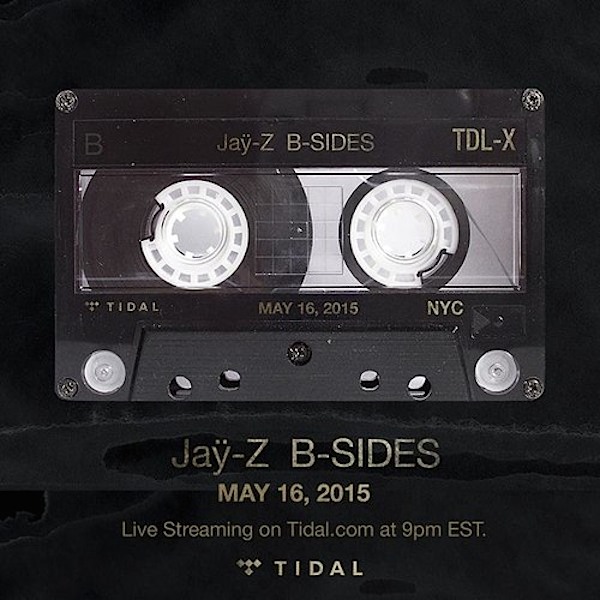 Dieses Wochenende fand JAY Zs "B-Sides"-Konzert im Terminal 5 in New York statt, welches man sich auch als unregistriertes Mitglied auf seiner neuen HQ Streaming-Plattform Tidal anschauen konnte. Wie erwartet wurde es eine riesige Show, ein einzigartiges Event, auf welchem Jigga nach und nach seine alten Homies Memphis Bleek, Freeway, Jeezy, Young Gunz, Jay Electronica und BEANIE SIGEL (!) auf die Bühne holte. Die Show lief unter dem Namen "B-Sides", weil es sich bei den Tunes um Titel handelt, die JAY Z für gewöhnlich nicht auf seinen Konzerten spielt. Außerdem wissen wir ja: The B-Side wins again!
Für heute ist direkt ein zweiter Termin geplant, der Ansturm auf dieses Event war einfach zu groß. Um 9pm New Yorker Ortszeit (also +6 Stunden hier) geht's dann weiter. Was die Entwicklung seines Dienstes Tidal betrifft, so zeigt sich der Meister übrigens zuversichtlich:
Tidal is doing just fine. We have over 770,000 subs. We have been in business less than one month. #TidalFacts

— Mr. Carter (@S_C_) April 26, 2015
The iTunes Store wasn't built in a day. It took Spotify 9 years to be successful…

— Mr. Carter (@S_C_) April 26, 2015
There are many big companies that are spending millions on a smear campaign. We are not anti-anyone, we are pro-artist & fan. #TidalFacts

— Mr. Carter (@S_C_) April 26, 2015
Ich bin gespannt, was da noch so kommen mag. Der Promo-Zug fährt jedenfalls auf Hochtouren, die Ideen sind super und das Wichtigste: mit oder ohne Tidal gibt es hier heute gute Musik. Wir haben hier den kompletten Stream in guter Live-Qualität, hier ist das Konzert von gestern in voller Länge – enjoy!
[EDIT: jetzt haben wir auch das Video!]
Tracklist:
Dynasty Intro
Young Gifted & Black
Pump It Up Freestyle
Streets Is Watching
Friend or Foe
Where I'm From
Say Hello
Politics As Usual
Guess Who's Back
Show You How To Do This
Jigga My Nigga
Hovi Baby
22 Twos
U Don't Know
A Million and One Questions/Rhyme No More
So Ghetto
D'Evils
This Can't Be Life
Party Life
Success
Ignorant Shit
Grammy Family Freestyle
Takeover
State Property – You, Me, Him, and Her
State Property – 1-900-Hustler
Clique
Jay Electronica –We Made It Freestyle
Jay Electronica – Exhibit C
Go Crazy
Jeezy – Who Dat
Can I Live?
In My Lifetime (Remix)
Feelin It
Imaginary Player
Dead Presidents (Part 1)
It's Like That
Never Change
Blueprint (Momma Loves Me)
Allure
Public Service Announcement
Facebook Comments:
Kommentare