Glass Plank Road for Tourists built on 1.500m Mountain in China
Großes Glück für alle Akrophobiker: diesen Monat wurde die 60m lange "Glass Plank Road" seitlich am Tianmen Mountain in Zhangjiajie/China eröffnet. Lustigerweise hat man den in 1.430m Höhe installierten Glasweg "Walk of Faith" benannt, wer also seine Höhenangst durch eine Schocktherapie in den Griff bekommen möchte: biddesehr. Vertigo:
This glass plank road called "Walk of faith" is located in the top of Zhangjiajie Tianmen mountain. It is 60 meters long, the highest elevation is 1430 meters. It is another special attractions in the tianmenshan scenic area.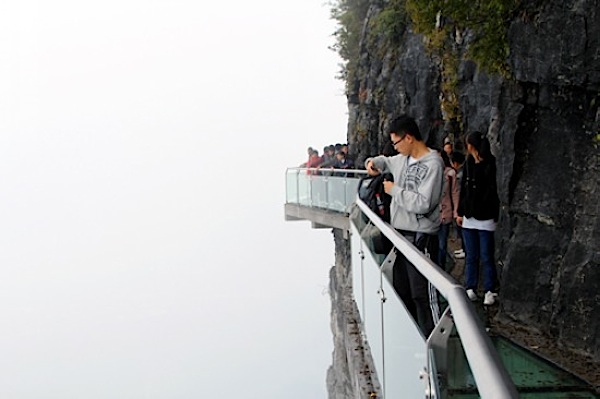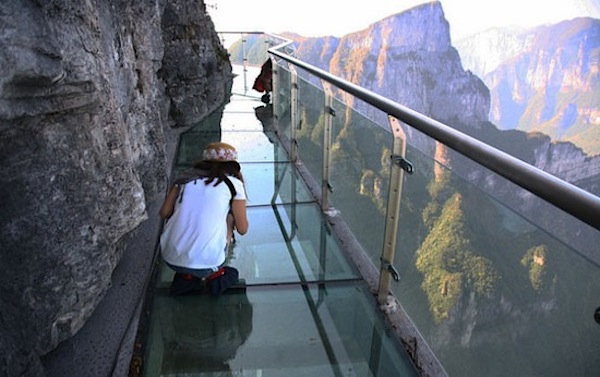 ___
[Thanks to Mic via Mail]
Kommentare
9 Antworten zu "Glass Plank Road for Tourists built on 1.500m Mountain in China"