Follow Me To Instagram-Series: Photographer takes his Girl Around the World (21 Pictures)
Murad Osmann kann keine Langweile haben, denn als Fotograf und Musik-Video-Produzent hat er anscheinend viel Zeit über und kein Problem mit unausgefüllten Stunden. Mit seiner Perle reist er um die Welt und fotografiert sie an den wirklich schönsten und exotischsten Spots. In seiner fortlaufenden Instagram-Serie fängt er Umgebung und den reizvollen Rücken seiner Freundin ein. Zugebeben, bei der Silhouette und dem Hintern wüsste ich zugern, wie die Unbekannte von vorn aussieht. Mit der sweeten Idee, gewährt uns Osmann einen romantischen Eiblick in ein nicht so langweiliges Leben – take a look:
Photographer Murad Osmann creatively documents his travels around the world with his girlfriend leading the way in his ongoing series known as Follow Me To. Chronicling his adventures on Instagram, the Russian photographer composes each shot in a similar fashion. We see each landscape from the photographer's point of view with his extended hand holding onto his girlfriend's in front of him.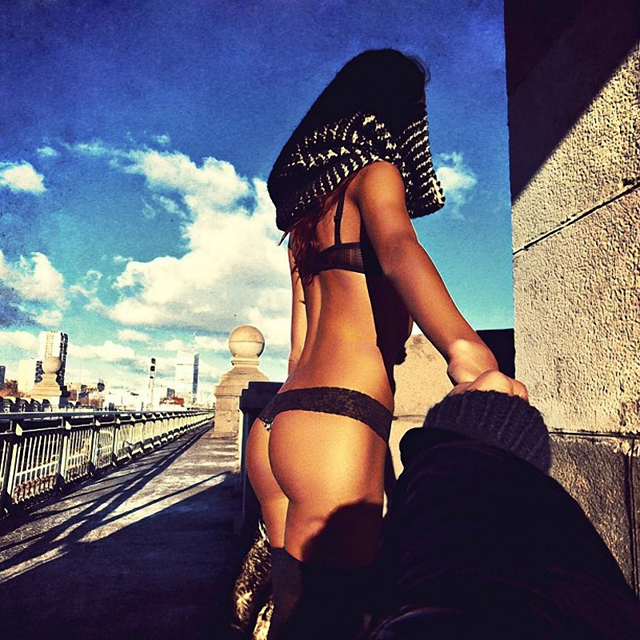 (See more pics on page 2 – click below)
Kommentare
3 Antworten zu "Follow Me To Instagram-Series: Photographer takes his Girl Around the World (21 Pictures)"