"Eat Me" – French Street Artist Lor-K Turns Old Mattresses into Giant Foods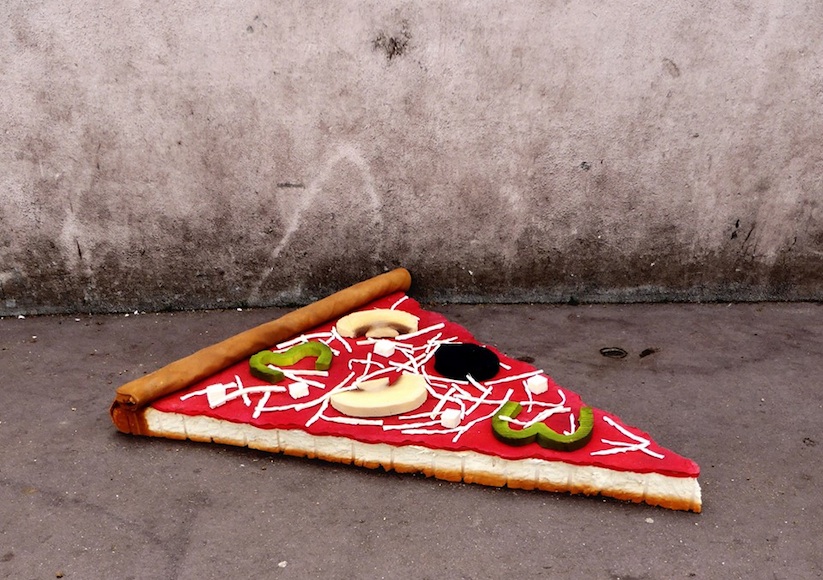 Die französische Künstlerin Lor-K präsentiert derzeit mit "Eat Me" ein wirklich herrliches Projekt. Alten Matratzen vom Sperrmüll schenkt die junge Dame aus Paris, ein gänzlich neues Leben als Kunstwerke und verwandelt diese in händischer Arbeit zu überdimensionalen Snacks! Pizza, Sushi, Tortilla, Sandwiches, Waffeln oder Cupcakes – es scheint fast nichts zu geben, was Street Artistin Lor-K nicht aus dem Schaumstoffmaterial herstellen kann. Wie garandios die Idee der Künstlerin in "Eat Me" tatsächlich umgesetzt wurde, lässt sich direkt hier unten checken. Just have a look + Enjoy:
French street artist Lor-K has been cutting, shaping, and painting old mattresses so that they look like giant versions of common foods. If you've ever wanted a slice of pizza that's big enough to be a complete meal, she can provide it! Lor-K calls the project Eat Me.
—
[via neatorama]
Facebook Comments:
Kommentare