D*Face Paints New York City Streets (6 Pics)
Im Rahmen des Corey Hellford Gallery's Armory Week Program hat der britische Künstler D*Face diese zwei superschicken Murals in New York formvollendet in Soho und Williamsburg an zwei Haüser gepinselt. Weitere Ansichten gibt es wie immer nach dem Jump.
D*Face has made good use of his Armory Week trip to New York City. As part of Corey Helford Gallery's Armory Week program, the UK artist produced two large scale murals in Soho and Williamsburg. "Love Lost" (scene in first image) is located at 158 Roebling in Brooklyn. The second mural, "Love Her, Hate Him" features on the corner of Prince and Spring in Soho, Manhattan.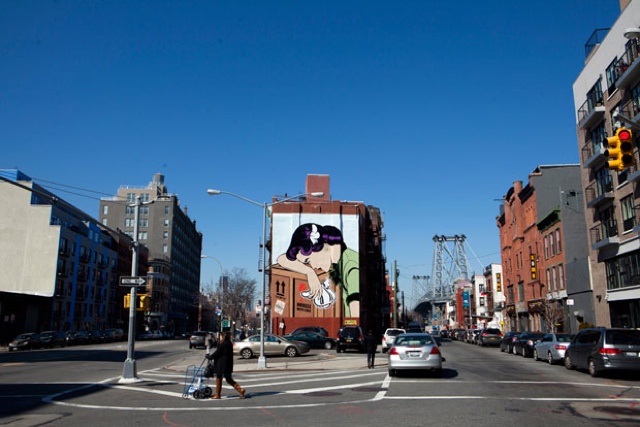 ___
[via]
Kommentare
Eine Antwort zu "D*Face Paints New York City Streets (6 Pics)"