Curren$y – "New Jet City" (Free-Mixtape ft. Wiz Khalifa x Rick Ross, Juvenile, Jadakiss, Statik Selektah)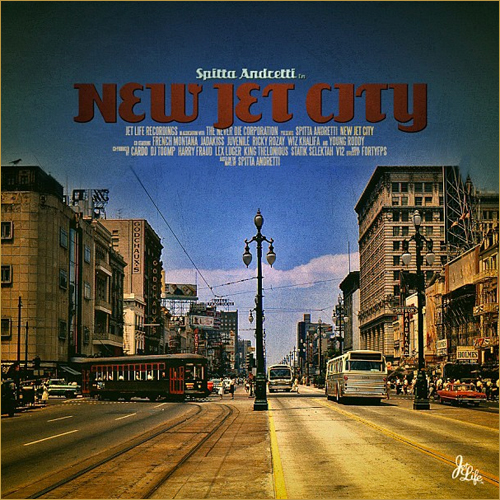 New Curren$y – hier ist sein neues Mixtape "New Jet City". Der Junge hat einen unfassbar hohen Output und schafft es dabei sogar noch die Qualität zu halten. Eiegentlich war ja ein Kollabo Mixtape mit Wiz Khalifa in der Planung, dieses wurde aber kurzerhand aufgrund von Sample-Clearing-Schwierigkeiten von einem Mixtape in ein Album umgewandelt, ein Releasedate gibt es dafür leider noch nicht. Aber egal, schließlich bekommen wir ja erstmal etwas Neues serviert. Mit Hilfe von Wiz Khalifa x Rick Ross, Juvenile, Jadakiss und Statik Selektah gelingt der Start in die Woche doch gleich viel besser. Enjoy:
To celebrate the 2013 NFL Super Bowl in his hometown of New Orleans, Spitta releases his New Jet City mixtape. The 14-tracks includes guest appearances from Rick Ross, Wiz Khalifa, Jadakiss, Styles P, Juvenile, Lloyd, Trinidad James, French Montana and Juicy J.

Player:
Cover back: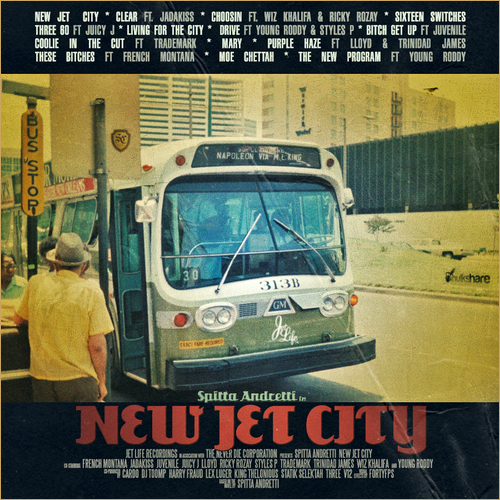 Kommentare
3 Antworten zu "Curren$y – "New Jet City" (Free-Mixtape ft. Wiz Khalifa x Rick Ross, Juvenile, Jadakiss, Statik Selektah)"