"Currency Collage" made completely with Dollar Bills by Mark Wagner (12 Pictures)
Dollar, Dollar bill, y'all – Artist Mark Wagner transformiert für seine "Currency Collage" Serie, US-amerikanische 1-Dollar-Noten in atemberaubend detaillierte Kunstwerke. Es ist wirklich ziemlich unglaublich, was dieser Künstler aus dem bekannten grau/grünen Material mittels Klinge und Klebstoff zu zaubern im Stande ist. Entstanden sind unter anderem Artworks eines im Kampf mit einem Dinosaurier befindlichen George Washington oder eine aus unzähligen Präsidenten-Marmeln gefertigte Landkarte der USA. Alle DeadPresidents-Collagen findet Ihr nach dem Jump – enjoy:
New works using the one dollar bill to create humorous portraits, landscapes, and other scenes. George Washington figures prominently in many collages since his face is on the currency.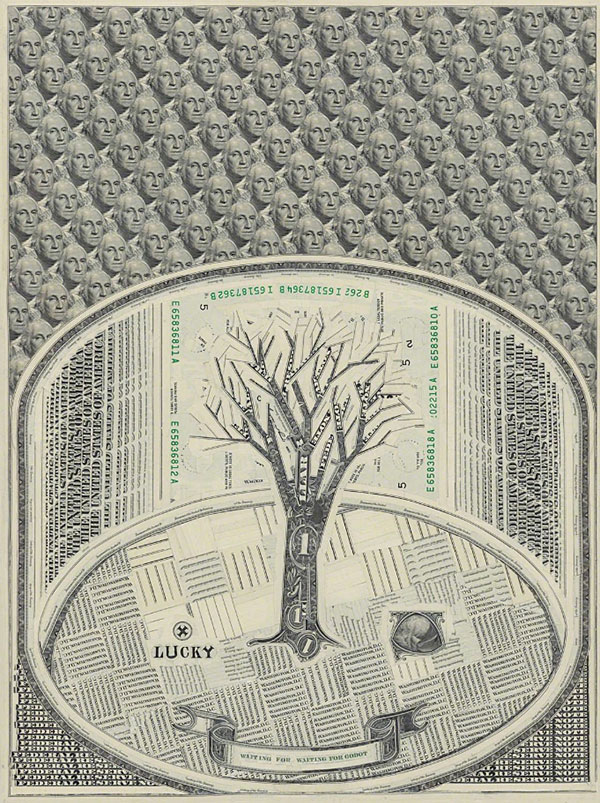 More pictures on page 2 – click below!
Kommentare
Eine Antwort zu ""Currency Collage" made completely with Dollar Bills by Mark Wagner (12 Pictures)"