Creepy Pencil Drawings by Laurie Lipton (6 Pictures)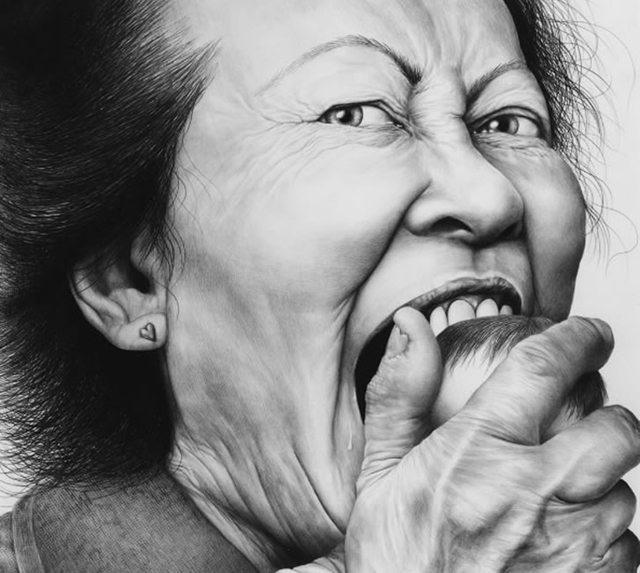 Nein, es ist kein Apfel. Laurie Liptons Zeichnung haben einen sehr skurrilen Charakter. Bereits im Alter von 4 Jahren hat die New Yorkerin gezeichnet und war einige Jahre später die erste Absolventin der Carnegie-Mellon University of Pennsylvania, die einen Abschluss mit besonderer Auszeichnung erhielt. Seit dem hat sie in Holland, Belgien, Deutschland und Frankreich gelebt, ist schließlich in London seßhaft geworden.
Lipton was inspired by the religious paintings of the Flemish School. When traveling around Europe as a student, she began developing her very own peculiar drawing technique building up tone with thousands of fine cross-hatching lines like an egg tempera painting. "It's an insane way to draw", she says, "but the resulting detail and luminosity is worth the amount of effort.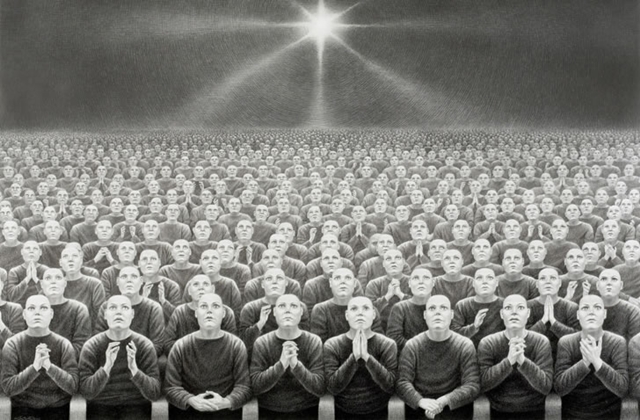 ___
[via illusion]
Kommentare
2 Antworten zu "Creepy Pencil Drawings by Laurie Lipton (6 Pictures)"