Cold Chilling Collective – "Compton" // Westcoast Bangers transformed into Soul Music (Gin & Juice, Hail Mary, Regulate, California Love + more)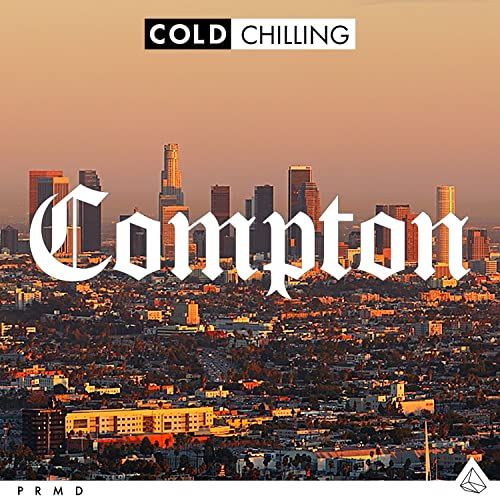 Okay, das ist vermutlich nur etwas für echte Westcoast-Fans, die wie ich in den Anfangs-/Mitte-90ern mit Westkünsten Rap-Tracks wie die von Snoop, Dr. Dre, Warren G, 2Pac oder Bone Thugs'n'Harmony aufgewachsen sind. Für uns sind sowohl Melodien als auch Lyrics irgendwie in die Hirnrinden gebrannt, wenn man einen von uns mitten in der Nacht mit "One, two, three and to the four" aufweckt, dann ist die Antwort sofort "Snoop Doggy Dogg and Dr. Dre is at the door", das ist einfach so.
Ich kann das vermutlich mit allen Nummern auf "Doggystyle" und auf "The Chronic", darüber hinaus gab es aber ja auch vereinzelt große Hits von anderen Westcoast-Acts, die einfach sitzen. Dazu gehören auf jeden Fall "Gin & Juice" von Snoop, "Hail Mary" von Pac, "Insane in the Brain" von Cypress Hill, "Tha Crossroads" von Bone Thugs and Harmony, Regulate von Warren G und Nate Dogg, California Love von Pac und Dre, natürlich "Nuthin' But A G Thang" von Snoop und Dre oder "It Was A Good Day" von Ice Cube – und ratet jetzt mal was: GENAU DIESE TUNES gibt es jetzt als sanfte Soul-Nummern, performt und produziert vom Cold Chilling Collective. Und bevor ich jetzt weiter laber' – hört einfach rein! Das ist ziemlich gut und ihr werdet ALLE mitsingen, wenn ihr bis hierhin mitgelesen habt. Press Play!
"The best track is "Tha Crossroads" delivered by Los Angeles singer-songwriter Dannelle Sandoval. The inventive minimalist arrangement of the Bone Thugs-n-Harmony hit with her sweet vocals feels just right, and she quickens the vocals in all the right places. Sandoval keeps just enough of the old-school flavor intact while adding her distinct approach. Her track is a gem, while most of the others sound like dull wedding band fodder."
Cold Chilling Collective – "Compton" // Spotify Stream:
Kommentare