Celebrities on the Subway in New York City (Pics + Video)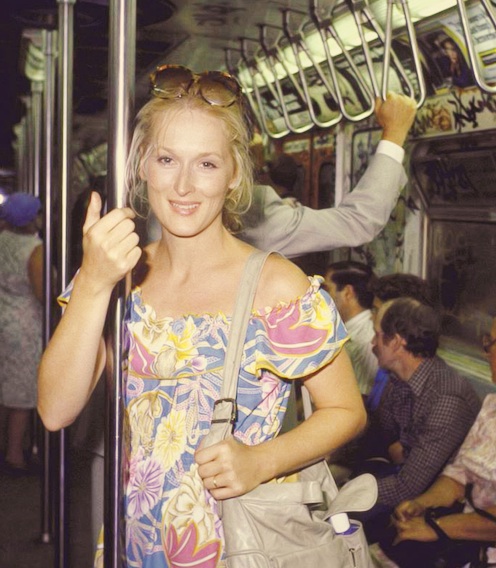 Es passiert soviel in der New York City Subway, man sieht unglaublich viele talentierte und aufstrebende Musiker, passionierte Breakdancer und halt auch ein paar der wichtigsten Celebrities unserer Zeit. Hier haben wir eine Auswahl an Schnappschüssen von den bekanntesten Gesichtern, aufgenommen in der U-Bahn. Und es stimmt, wer die Augen aufhält, erkennt möglicherweise seinen Lieblings-Schauspieler – auch eine Meryl Streep vertraute einst New Yorks Öffentlichen – see more after the jump:
With a little bit of luck and a keen eye, NYC is basically a playground for spotting famous people. Celebrities On The Subway features a collection of actors, actresses, models and musicians riding New York's most trusted form of transportation. Hit the thumbs to check out our favorite celebrities on the subway.

Riri on Board



Kayne West's aktuelle Flamme Kim Kardashian

Peewee Herman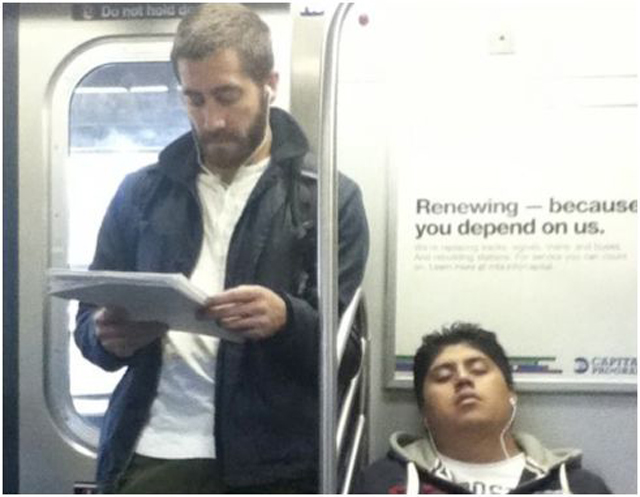 Jack Gyllenhaal

Wieder Jack Gyllenhaal und anscheinend pennen die Leute neben ihm ein.

Trya Banks, ganz klar, ich hätt' auch nach der Nummer gefragt!

Queen B

Claire Danes

Keanu Reeves

NPH, otherwise known as Neil Patrick Harris, getting his MTA on.

Jessica Alba, anyone?
Wer die Benimmregeln in New Yorks Subway nicht kennt – Keanu Reeves zeigt's uns:
[youtube]http://www.youtube.com/watch?v=EMB1EOnUwX8&feature=player_embedded[/youtube]
[via]
Kommentare
2 Antworten zu "Celebrities on the Subway in New York City (Pics + Video)"