Calligrapher Sends Handwritten Text Messages Without Using His Phone Keyboard (8 Pictures)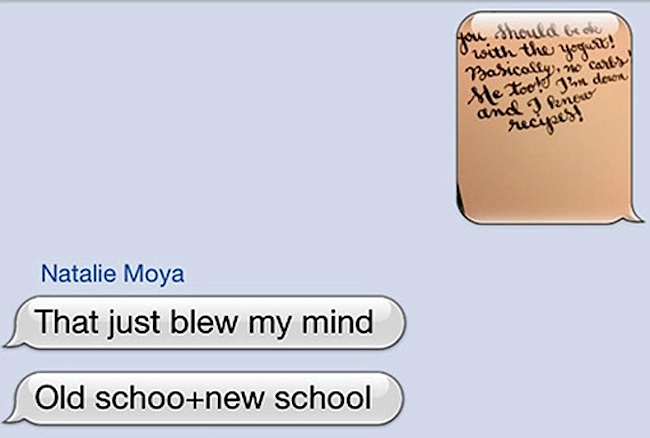 Nicht schlecht gestaunt haben kürzlich Freunde und Bekannte des Studenten Alejandro Mallea, welche Kontakt via Text-Messenger zu ihm aufnahmen. Der junge Mann hatte sich ich nämlich vorgenommen über den Zeitraum einer gesamten Woche, alle auf seinem Smartphone eingängigen Nachrichten ohne Benutzung der Tastatur seines Endgerätes zu erwidern. Jede seiner Antworten brachte er in Form von Kalligrafie-Lettern zu Papier, um sie im Anschluss zu fotografieren und an seine Kontakte zu senden. Freunde reagierten berechtigterweise ziemlich erstaunt, fühlten sich allerdings auch geehrt, ob der Arbeit die Mallea sich für die Antworten auf teilweise doch eher belanglose Fragen machte. Wie das Ganze in etwa ablief, seht Ihr direkt hier unten. Biddeschön:
Student Alejandro Mallea sent handwritten text messages to his friends for an entire week, without using his phone's keyboard. Realizing how technology is affecting his life and relationship after picking up calligraphy, Mallea decided to incorporate calligraphy into text messaging—he would have to write out the messages on paper, photograph them, and send them as a picture message. He received numerous positive feedbacks on his project, some even responded with their handwriting.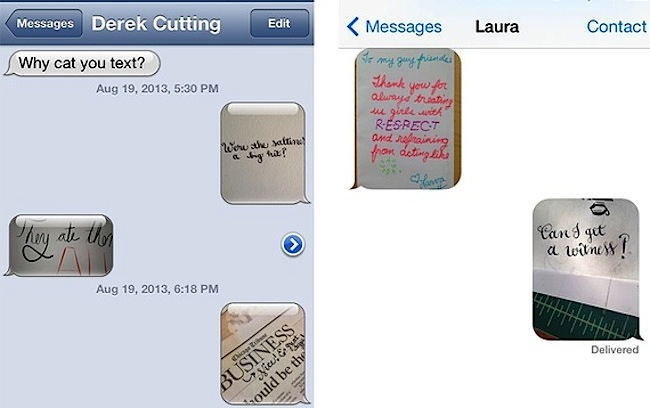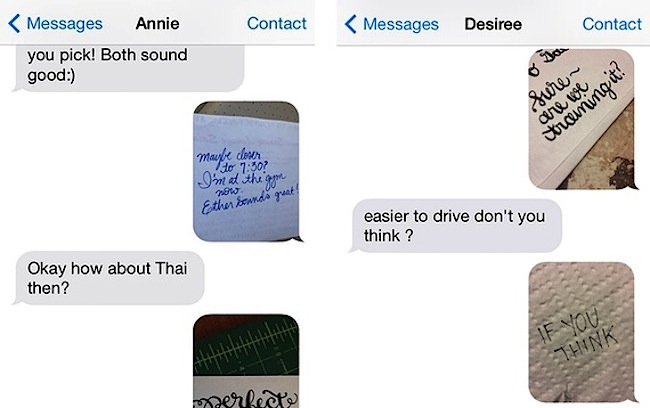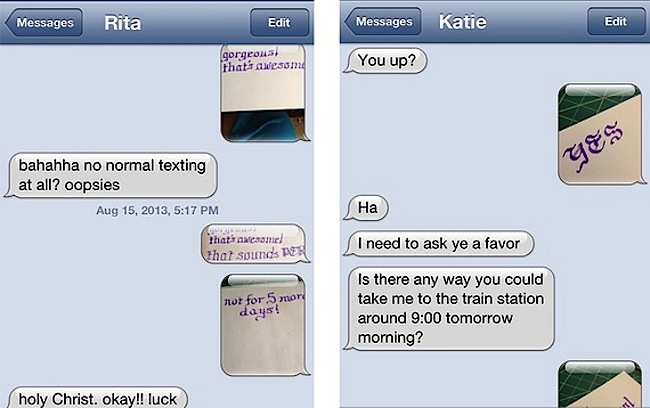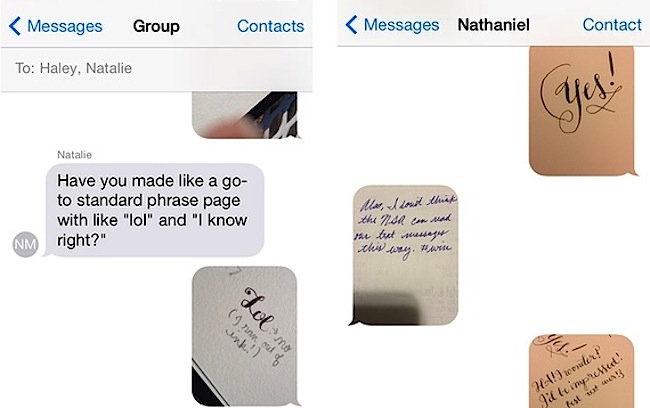 ___
[via The Atlantic]
Kommentare