S. Fidelity – "A Safe Place To Be Naked" (Full Stream)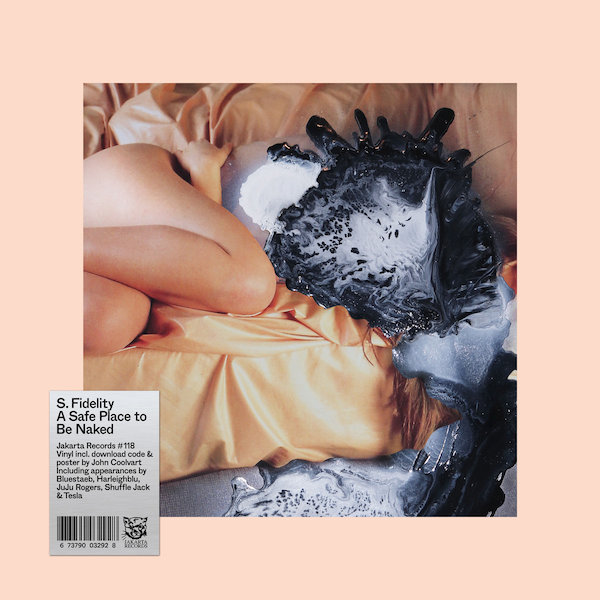 Den Berliner Produzenten S. Fidelity featuren wir schon seit Jahren hier auf WHUDAT und erst jetzt kommt sein erstes, offizielles Album via Jakarta: hier ist "A Safe Place To Be Naked". 12 neue, superfreshe Instrumentals.
Wer seine EP "Sidekicks" aus 2014 (zusammen mit Bluestaeb produziert) mochte, der wird feststellen, dass der Mann sich musikalisch sogar noch weiterentwickelt hat und mit diesem Album jetzt ein wirklich zeitloses, wunderschönes Stück Musik liefert. Features kommen von Harleighblu, JuJu Rogers, Shufflejack, Bluestaeb und Tesla –
mein Soundtrack für's Wochenende, Eurer auch?
"A Safe Place to Be Naked" is S. Fidelity's debut album, which will be released on May 5th via Jakarta Records. It features 12 tracks, capturing the producer's quest for a fresh sound, which he elaborated over the last two years, locked in his tiny basement studio in Berlin. Evolving from there the he has also released an EP with Feelin Music in 2014, and "Sidekicks", a joint project with long-term friend and collaborator Bluestaeb in 2016.
S. Fidelity – "A Safe Place To Be Naked" (Bandcamp Stream)
S. Fidelity – "A Safe Place To Be Naked" (apple Music Stream)
Kommentare