Box of Money made from Block of Wood (14 Pictures)
Was hier hier oeben seht ist kein Karton voller Dollar-Noten. Gut, irgendwie schon, allerdings werdet Ihr mit dieser Box bei Eurer Bank nicht ernstgenommen – das ganze Ding ist aus einen Holzblock entstanden. Künstler Randall Rosenthal schlägt erneut zu. Hier hatten wir ihn bereits mit einem Karton voller Baseball-Karten, dieses neue Projekt hier ist absolut ebenbürtig:
"It all starts here. Artist Randall Rosenthal takes three pieces of white pine and glues them together. Once dried it will be one solid block. Randall begins to document and explain the process to the members of the woodworking forum Sawmill Creek. Any quotes below will come from this engrossing thread that details the amazing transformation we are about to witness."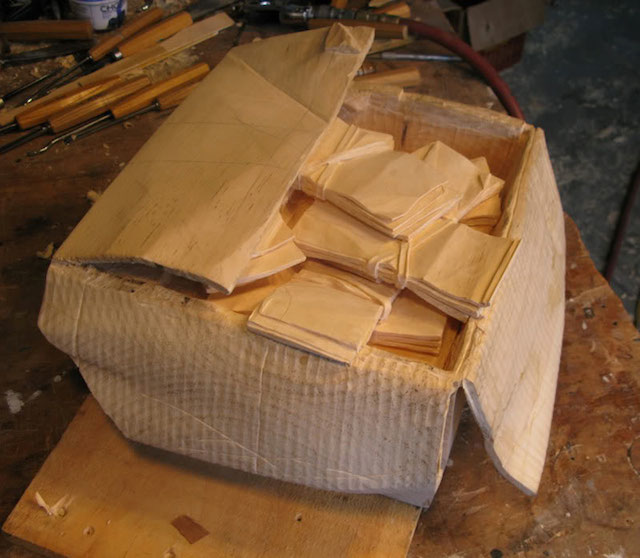 More pictures on page 2 – click below!
Seiten: 1 2
Kommentare
Eine Antwort zu "Box of Money made from Block of Wood (14 Pictures)"