Billboard with Messages from Everyday Individuals (8 Pictures)
Was wäre deine Message an die Öffentlichkeit? Wenn du die Möglichkeit hättest, hunderte fremder Menschen zu erreichen und vielleicht ihre Stimmung zu beeinflussen oder ihnen einen Rat zu geben, was würdest du ihnen sagen? Oder wäre deine Nachricht nur an eine bestimme Person gerichtet? Vielleicht eine Entschuldigung, eine Liebeserklärung? Ein wirklich tolles Projekt – The Last Billboard – aus Pittsburgh an der Ecke Highland und Baum von John Rubin und Pablo Garcia. Auf einem ca. 12 Meter langem Billboard erscheinen in regelmäßigem Abständen Nachrichten oder Statements von Menschen, denen sonst vielleicht keine so große Bühne zur Verfügung steht. Die Buchstaben sind aus Holz gefertigt und werden über ein Schienensystem per Hand eingesetzt. Durch die zeitliche Begrenzung der Sichtbarkeit der Nachrichten und ihren Ursprungs aus der Bevölkerung bekommen sie für mich eine ganz eigenständige Qualität und Intensität. Ein spannendes Projekt!
This is so cool. Every month, an individual is invited to use a 36-ft long rooftop billboard on the corner of Highland and Baum in Pittsburgh to announce any message they like. Pablo Garcia and Jon Rubin are the designers behind the billboard, while the curative eye of Jon Rubin Billboard guides the project. The wooden letters are changed by hand as well.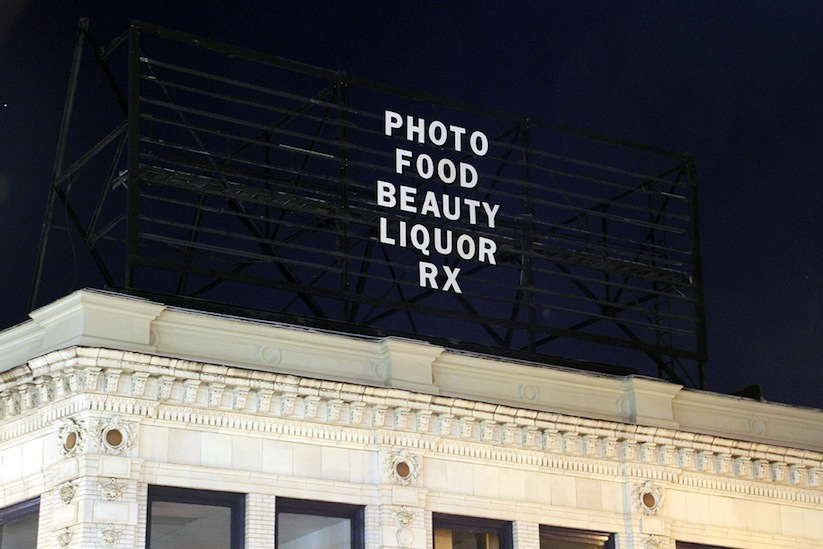 ___
[via Lost At E Minor]
Kommentare
2 Antworten zu "Billboard with Messages from Everyday Individuals (8 Pictures)"