BevShots – Crystallized Alcoholic Drinks under a Microscope (24 Pictures)

(American Pale Ale)
Auch eine schöne Art, alkohollastige Feiernächte mit einer wissenschaftlichen Note zu versehen: auf BevShots werden all Eure favorisierten, alkoholischen Getränke von Bier und Wein über Gin, Vodka bis hin zum Whisky zunächst kristallisiert und dann mit einer Spezialkamera durch ein Mikroskop fotografiert. Ein etwas anderes Verfahren als das von Sarah Schönfeld, die ja alle möglichen Drogen auf Negativ-Film ablichtete. Nach diesem Wochenende dürfte es bei mir intern so ein bißchen wie auf Bild #22 aussehen und genau so fühlte es sich auch gestern an. Buena sed:
"These high-quality photographs of your favorite beers, wines, cocktails, liquors, and mixers were taken after they were crytallized on a slide and shot under a polarized light microscope. As the light refracts through the beverage crystals, the resulting photos feature naturally magnificent colors and composition."

(Tequila)



(Vodka Tonic)

(Bloody Mary)

(Champagne)

(Martini)

(Bourbon)

(Sake)

(Scotch)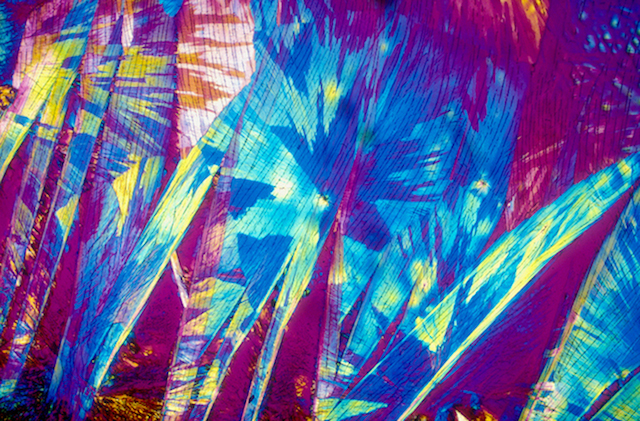 (White Wine)

(Mint Julep)

(Gin)
More pictures on page 2 – click below!
Kommentare