"Above" – Urban Rooftop and Skyline Photography by Aurelie Curie (17 Pictures)
Ein paar tolle Aufnahmen von ganz oben: in Ihrer Serie "Above" fotografiert Aurelie Curie Menschen – literally – am Rand des Abgrunds, auf dem höchsten Punkt eines Gebäudes, mit Blick auf die funkelnd leuchtende Skyline bei Nacht. Und schon wieder ein Posting, welches man sich mit Tendenzen zur Höhenangst nicht ansehen sollte, die Bilder lassen beim Betrachter die Frage nach dem Grund aufkommen, warum der jeweilige Statist auf den Fotos dort steht wo er steht. Großartige Farben, fantastische Destinations und herrliche Skylines – tolle Serie:
"Aurelie Curie is a photographer who explores the world, high and low, to shoot rare, urban vantage points filled with mystery and wonder. In her series, Above, Curie climbed to to the top of buildings and bridges to capture the many quiet moments that occur in a city. In each photograph, she combines a broad urban composition with the close details of buildings and bridge architecture to form her collection of fascinating cityscapes. Curie says, "I wander the hidden places and find beauty in infrastructure."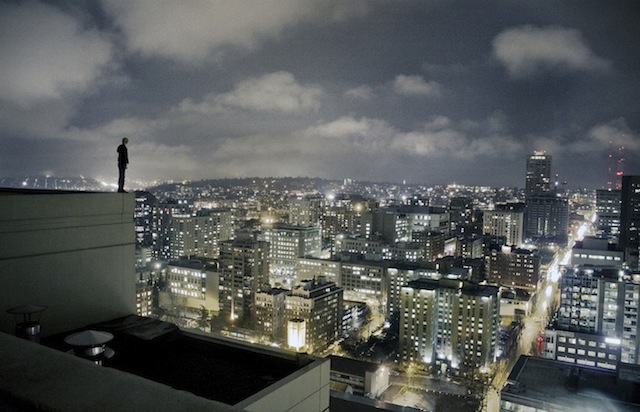 More pics on page 2 – click below!
Kommentare
3 Antworten zu ""Above" – Urban Rooftop and Skyline Photography by Aurelie Curie (17 Pictures)"