Streetart: "Senaka" – New Mural by Fin DAC in Hong-Kong
And he won't stop: hier ist "Senaka", das brandneue Piece von einem unserer favorisierten Streetartists, dem Herrn Fin DAC aus Hong Kong. Der Künstler wurde eingeladen, eines seiner Signature Pieces in der Nähe des "Dragons Back"-Gebirges im Südosten der Hong Kong Island auf einen Rooftop zu bringen. Man muss hier nicht extra erwähnen, dass es sich um ein Large-Scale Artwork handelt, welches auch noch von recht weit oben sehr gut zu sehen ist. Blue:
Our friend Fin DAC recently stopped by the peninsula of Hong-Kong where he was invited to work on this new piece somewhere near The Dragons Back. The Irish street artist quickly worked his way on this rooftop with some of signature sexy lady imagery combined with a vibrant splash of blue paint. The piece is entitled "Senaka".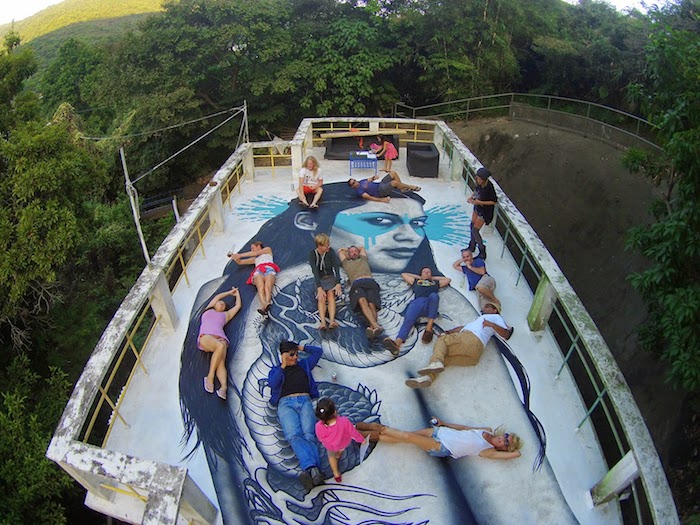 ___
[via SAN + Fin DACs Insta]
Facebook Comments:
Kommentare