Streetart: New Anamorphic Graffiti Artworks by Odeith (15 Pictures)
Der 1976 im portugiesischen Damaia geboren und aufgewachsene Künstler Odeith kam Mitte der 90er Jahre erstmalig mit Graffiti und Street-Art in Kontakt und entwickelte ziemlich schnell ein großes Interesse an dem Spiel mit Perspektive und Schattierungen. Diverse Murals fertigte der Artist in der Folgezeit in seiner Heimatstadt, ehe er sich kurz vor der Jahrtausendwende, parallel auch im eigenen Tattoo-Studio kreativ auslebte. Internationale Aufmerksamkeit fand Odeith ab dem Jahr 2005 mit seinen beeindruckenden Anamorphic Graffiti Artworks, welche wir Euch hier auf WHUDAT kürzlich schon präsentiert haben. 2008 verlegte der Künstler seinen Wohnsitz nach London und konzentrierte sich fortan gänzlich und sehr erfolgreich auf seine Street-Art Aktivitäten. Einige aktuelle Arbeiten, aus dem Spezialgebiet der perspektivischen Illusion von Odeith haben wir direkt hier unten für Euch. Enjoy:
Portuguese street artist Odeith has created a series of anamorphic graffiti artworks that cleverly play with perspective. These letters were spray painted on various surfaces, and across corners of wall, creating three-dimensional optical illusions that would trick your eyes.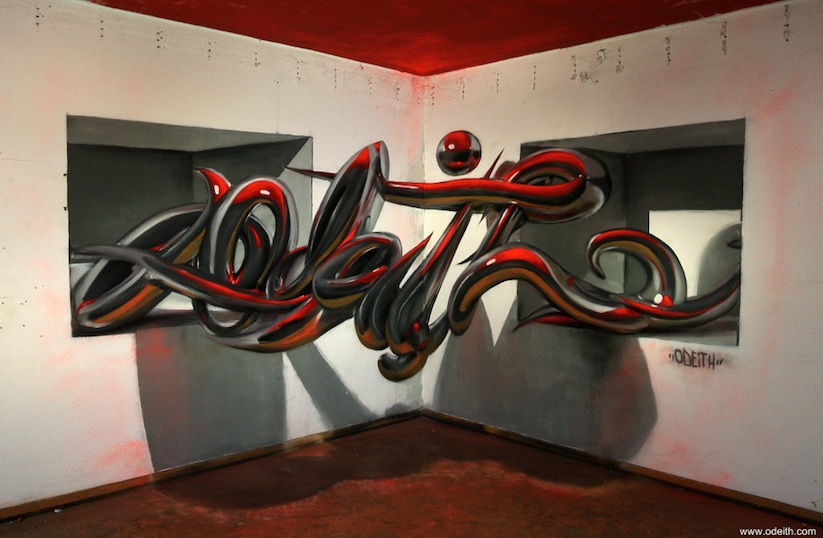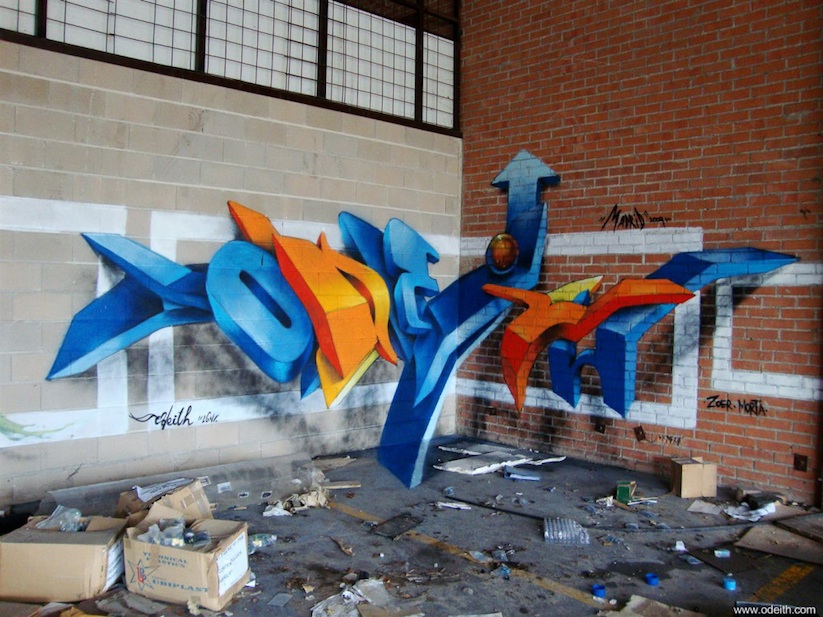 ___
[via odeith]
Facebook Comments:
Kommentare