Rock Sculptures by Michael Grab made without any Glue (15 Pictures + Clip)
Auch jetzt wo ich das hier schreibe, kann ich es irgendwie nicht wirklich glauben: diese Steinskulpturen hier sind von Michael Grab und stehen nur mittels Gleichgewicht. Kein Klebstoff, keine Drähte, vielleicht ein bißchen Voodoo – anders kann ich mir das jedenfalls nicht erklären. Für mich undenkbar, ich hätte nicht ansatzweise die Geduld, die Vorfahren des Künstlers müssen mittelalterliche Steinstapler gewesen sein, denn diese Kunst ist tatsächlich in diversen Kulturen verankert und reicht mehrere Jahrzehnte zurück. Grab beschreibt das Erstellen solcher Artworks als therapeutisch und meditativ… na dann! Auf Seite 2 gibt's noch einen Clip dazu:
"Over the past few years of practicing rock balance, simple curiosity has evolved into therapeutic ritual, ultimately nurturing meditative presence, mental well-being, and artistry of design. Alongside the art, setting rocks into balance has also become a way of showing appreciation, offering thanksgiving, and inducing meditation. Through manipulation of gravitational threads, the ancient stones become a poetic dance of form and energy, birth and death, perfection and imperfection."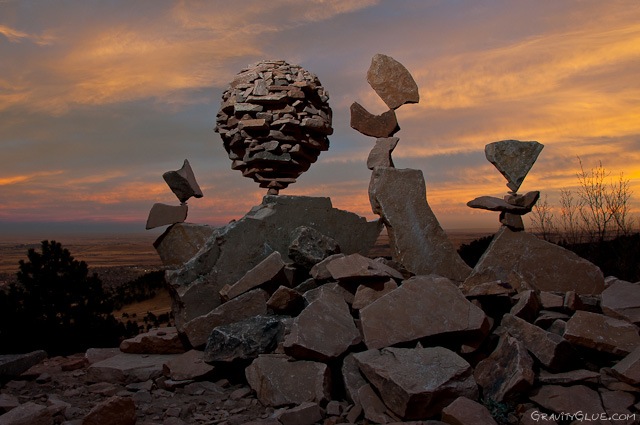 More pics (+ clip) on page 2 – click below!
Facebook Comments:
Seiten: 1 2
Kommentare
7 Antworten zu "Rock Sculptures by Michael Grab made without any Glue (15 Pictures + Clip)"