"New York Bike Style" by Sam Polcer (15 Pictures)
Wer jemals das Vergnügen hatte in New York City Taxi zu fahren oder sogar selbst hinterm Steuer eins PKW's hat Platznehmen dürfen, wird unter Umständen verstehen, warum so viele NYC-Residents nur zu gerne auf ihre Fahrräder zurückgreifen. Der Fotograf Sam Polcer hat Biker jeglicher Couleur in den 5 Boroughs stilvoll porträtiert. In seiner Serie "New York Bike Style" (übrigens auch in Buchform erschienen) fängt Polcer eine breite Range an Persönlichkeiten städtischer Radfahrer des Big Apple ein, unter anderem sogar Casey Neistat, zu finden hier unten im letzten Bild. Ob nun Grungy Hipster, HipHop-Heads oder beanzugte Businessmen, Sam Polcer hat sie alle nebst ihren favorisierten Zweirädern abgelichtet. Regelrecht verliebt hat sich der Fotograf laut eigener Aussage ins NYC-Biking, da er hier auf einmalige Weise, Orte und Nachbarschaften seiner Stadt erkundet und kennenlernt, wie es auf motorisierten Pfaden kaum möglich ist. Von der Zeitersparnis natürlich einmal ganz abgesehen. Keep on rollin', y'all:
In a city where all kinds of people sport all kinds of bikes, photographer Sam Polcer decided to document the wide range of personalities across the five boroughs in his series, called "New York Bike Style". Each of the portraits stylishly portrays urban riders in their leather jackets, T-shirts, or business suits standing alongside their selected mode of transportation. His colorful collection conveys the unique and expressive individuality of each NYC resident and was recently published as a book.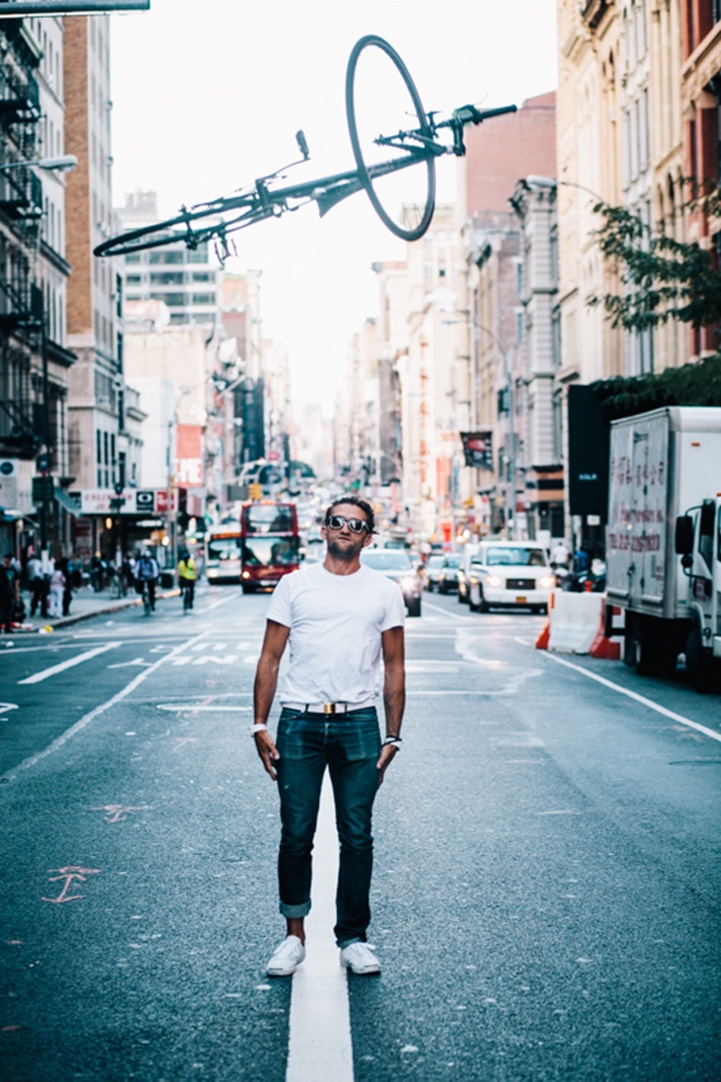 ___
[via mymodernmet, all Pictures (c) by Sam Polcer]
Facebook Comments:
Kommentare
2 Antworten zu ""New York Bike Style" by Sam Polcer (15 Pictures)"