Meet Nutello the Pug – One of the Most Fashionable Dogs on Instagram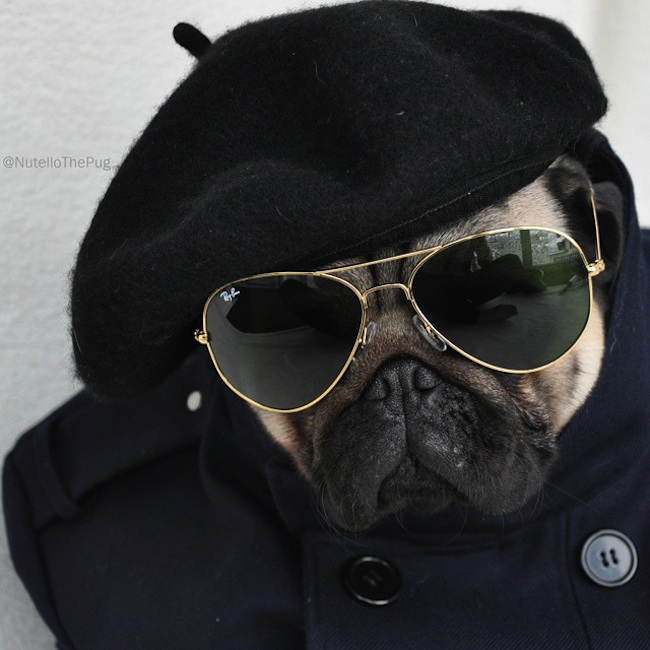 Bereits mehrfach haben wir Euch an dieser Stelle nun schon Instagram-Stars präsentiert, die auf 4 Beinen unterwegs sind. Norm, Jimmy Choo oder Gus & Travis verstanden es in der Vergangenheit Bestens, uns mit dopen Snapshots aus ihren Leben zu entertainen. "Nutello the Pug" fügt sich absolut perfekt in diese Reihe ein. Der 1,5 Jahre alte Mops aus der Schweiz besitzt ein ziemlich ausgeprägtes Faible für modische Outfits und liebt es ganz offensichtlich, sich vor der Kamera zu präsentieren. Die Eigenschaften der Rasse dieses smoothen kleinen Stylers, welche vom FCI (Fédération Cynologique Internationale) unter anderem mit Charme, Würde, Intelligenz, Ausgeglichenheit und Frohsinn beschrieben werden, wirken sich mit Sicherheit nicht nachteilig auf seine Foto-Jobs aus. Am Besten Ihr überzeugt Euch direkt hier unten einfach selbst davon. Viel Spaß:
Check out the adventures of Schwitzerland-based "Nutello the Pug", one of the most fashionable and extraordinary Dogs on Instagram.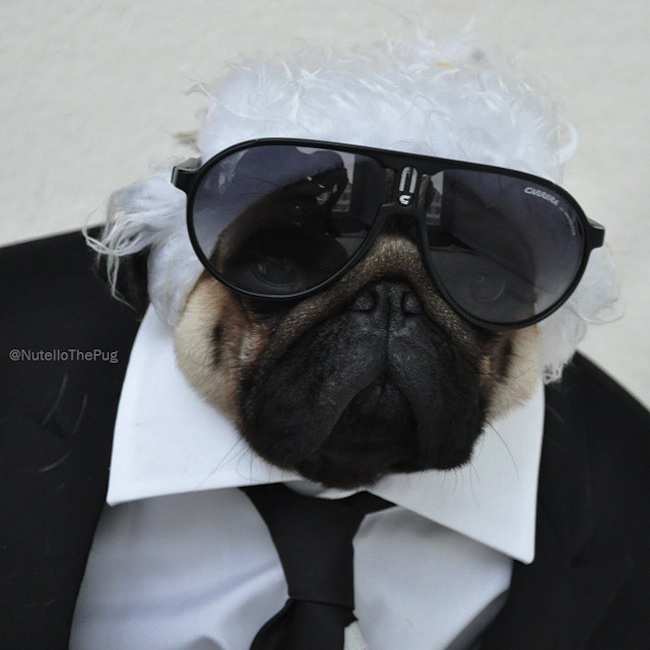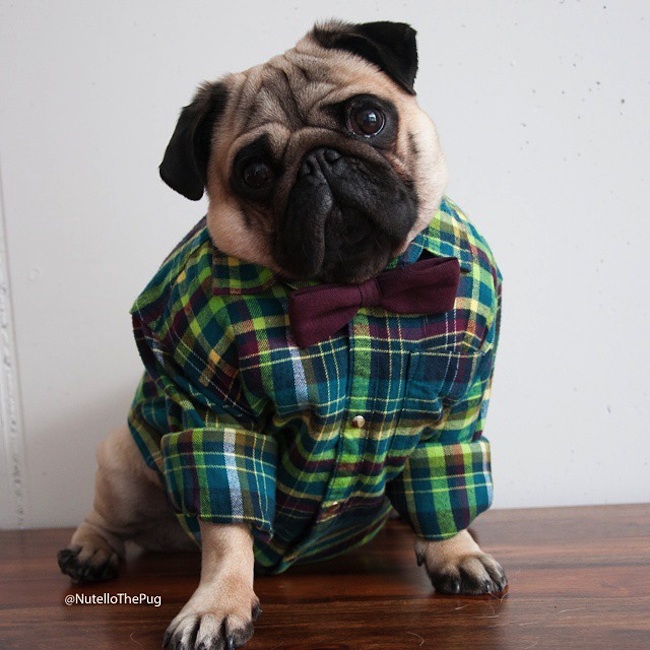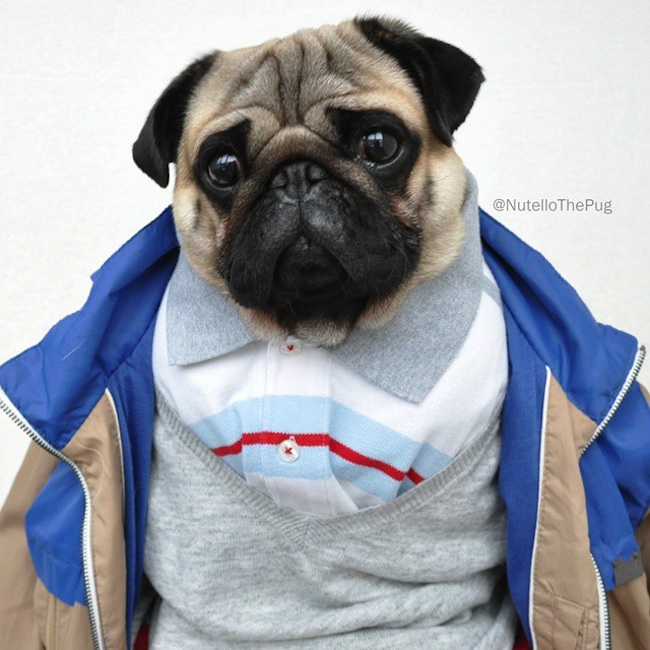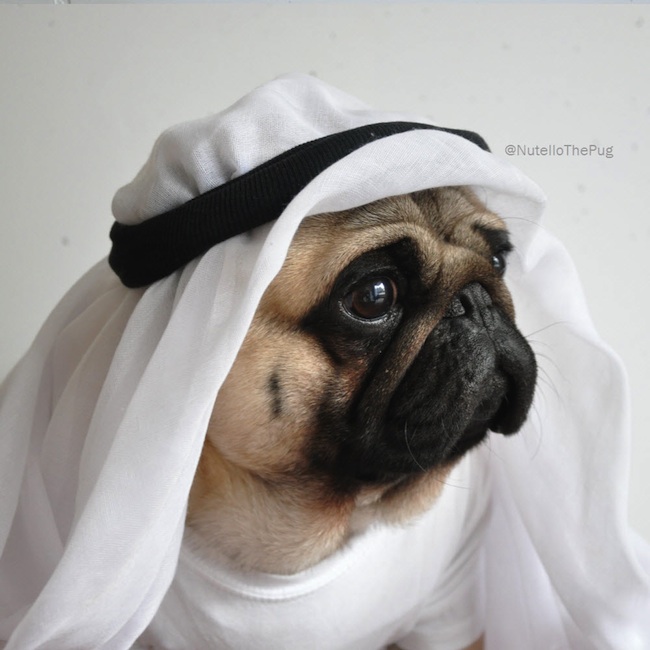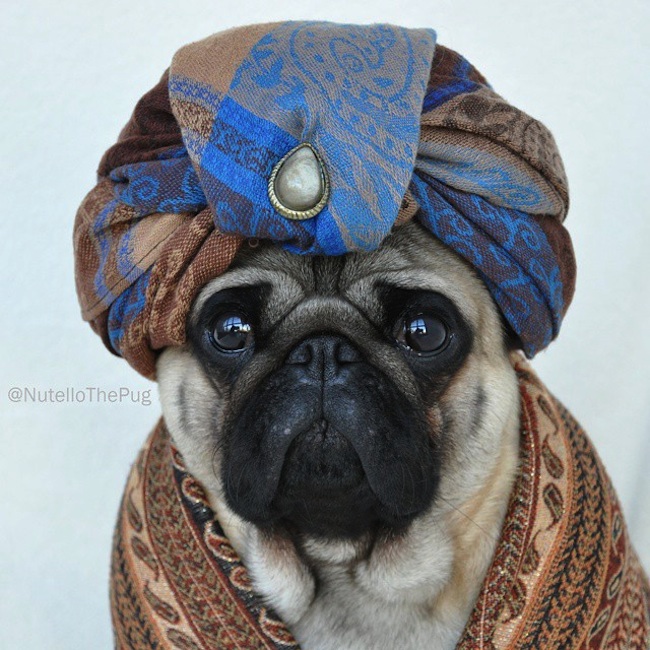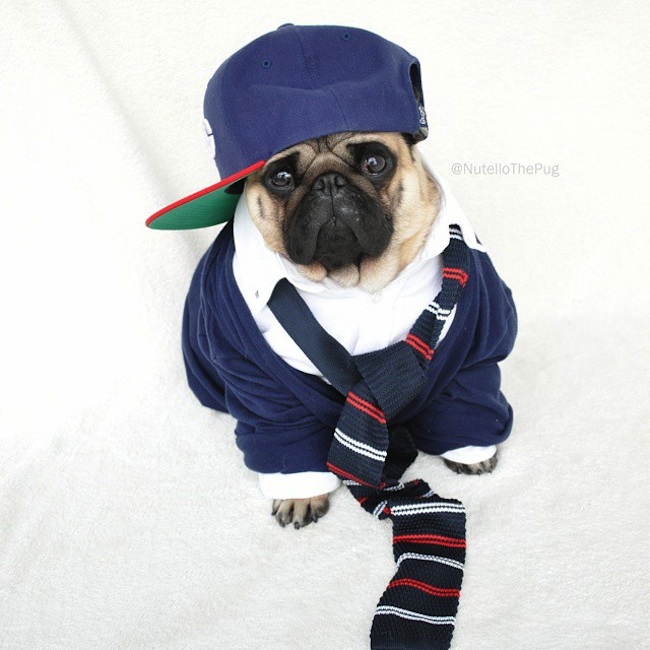 ___
[via @pugsofinstagram]
Facebook Comments:
Kommentare