Matured Ex-Playboy Bunnies by Robyn Twomey (13 Pictures)
Was ist eigentlich aus den Playboy Bunnies geworden, die wir (also ich und alle hier mitlesenden Achtziger-Kinder) uns so mit 13/14 Jahren ganz aufgeregt angeguckt haben, wenn im Supermarkt gerade Baisse herrschte? Nun, das möchte ich Euch heute aufklären und dabei bestimmt die ein oder andere Illusion zerstören, denn: wir kommen alle in die Jahre, let's face the facts! Ich finde aber, all diese Damen hier sind in Würde gealtert und man kann sich bei der immer noch vorhandenen Attraktivität vorstellen, wie die erst in jungen Jahren ausgesehen haben müssen. Fotografiert wurden sie von Robyn Twomey bei der letzten "Playboy Bunny Reunion in Las Vegas", eine Veranstaltung, die ich unbedingt einmal besuchen möchte. Peep game:
"These headshots, taken at the Former Playboy Bunny Reunion in Las Vegas, are the result of my interest in the women of Playboy and where they are now. The tight frame and non-retouched images allow space for one's personal reflection on age and beauty. The body language suggests even more about who these women are: strong, beautiful, fragile, provocative, and everything in between. They are complex characters that are proud and empowered by their beauty and sexuality, at the same time stricken by the fleeting nature of it." — Robyn Twomey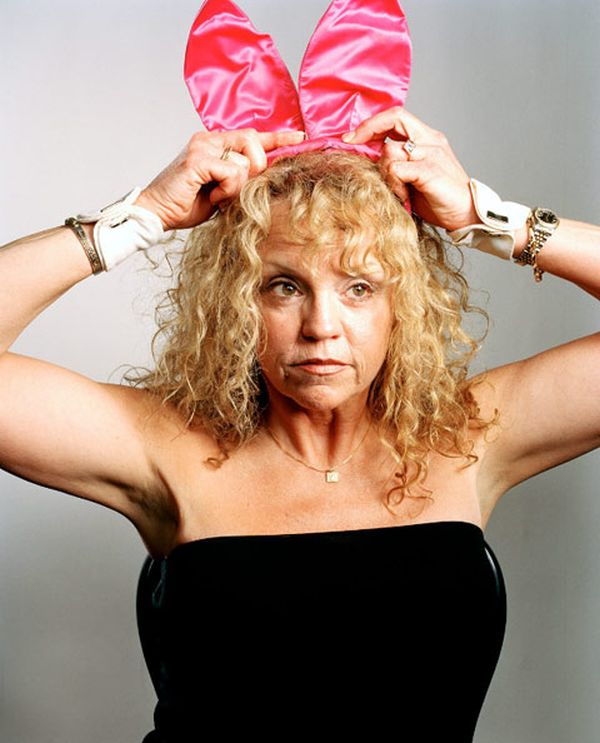 More photos on page 2 – click below!
Facebook Comments:
Seiten: 1 2
Kommentare
6 Antworten zu "Matured Ex-Playboy Bunnies by Robyn Twomey (13 Pictures)"