Artist Ben Frost draws on Pharmaceutical Packages (22 Pictures)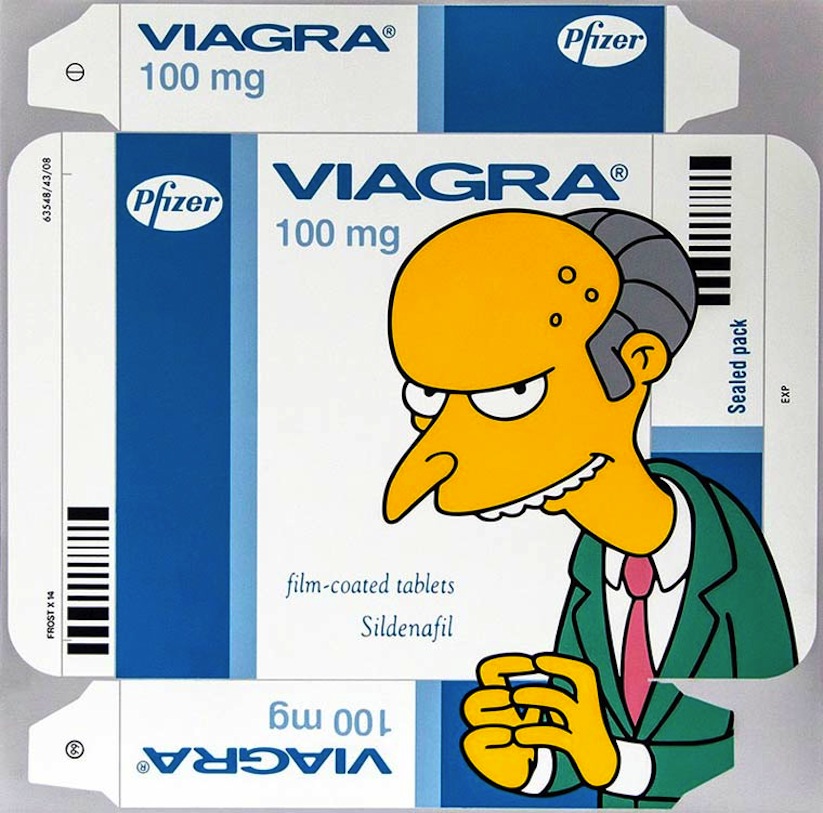 Disco Time für die Synapsen. Ein Stelldichein der Pharmaindustrie, ein Griff in den scheinbar unerschöpflichen Zauberhut der Chemie. Viagra für Mr. Burns, Xanax für Bart, Tadalafil (ein weiteres Potenzmittel) für Quagmire und alle Arten von Stimmungsaufhellern, Beruhigungsmitteln und Schlafhilfen für Paranoide, Depressive und anderweitig verstimmte Menschen. Der in Sydney lebende Künstler Ben Frost ist bekannt für seine kontroversen und konfrontierenden Pop-Art Gemälde und hat nun mit seiner Solo Ausstellung "Know your Product" in der Soze Gallery (LA) ein höchst amüsantes Potpourri an Mash-up Arbeiten im Collage-Stil präsentiert. Empfehlen kann ich euch auch seinen tumblr "Ben Frost is Dead – Poor paintings for rich people" und ihr könnt ihm auch auf Instagram folgen.
Here is today a new selection of his creations, in which the artist hijacks and plays with packaging of Viagra, antidepressants and other medications with twisted illustrations, including some famous characters from pop culture, such as Disney or Simpsons… Ben Frost has just finished his solo exhibition entitled "Know Your Product" at the Soze Gallery (Los Angeles).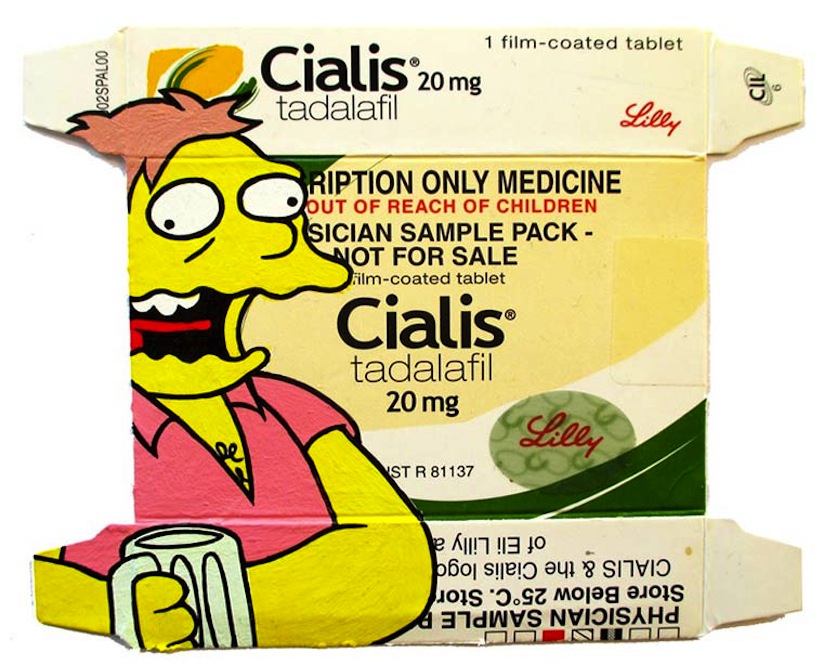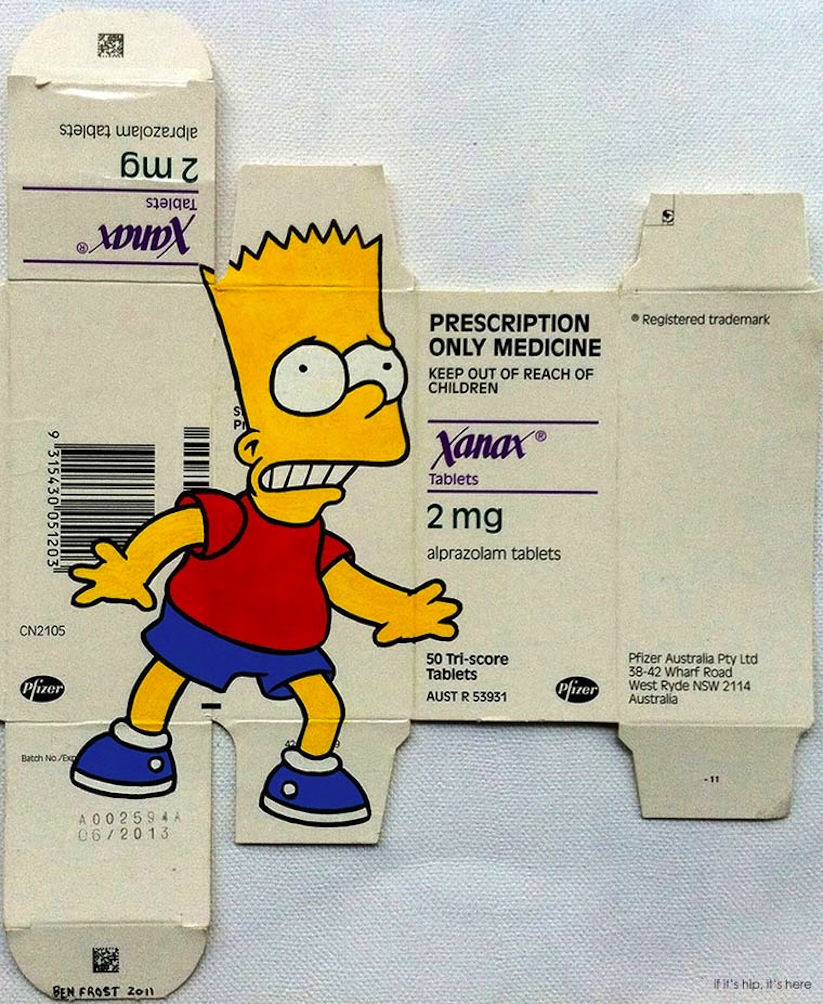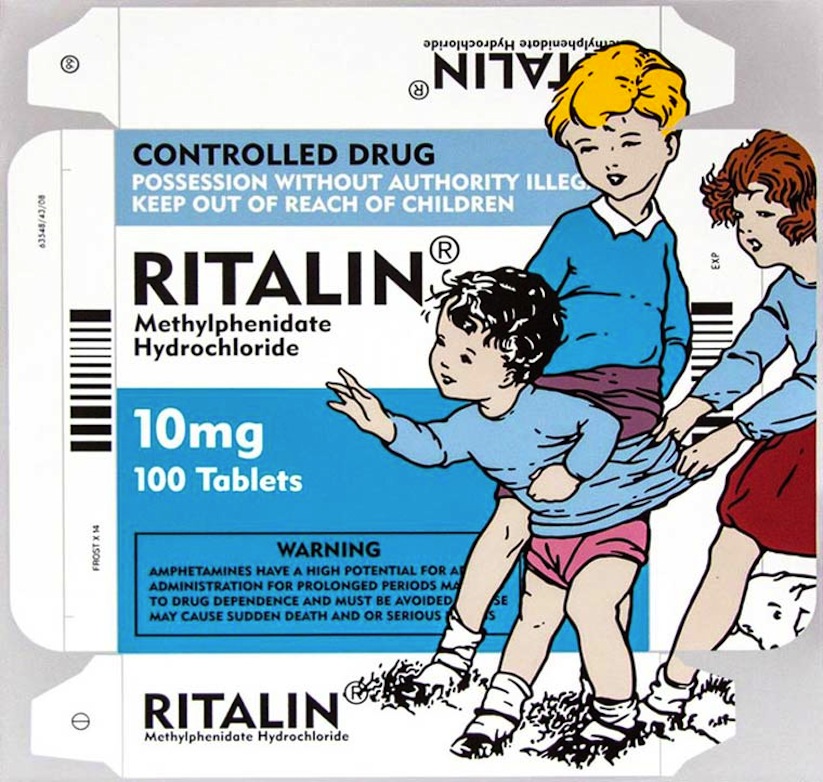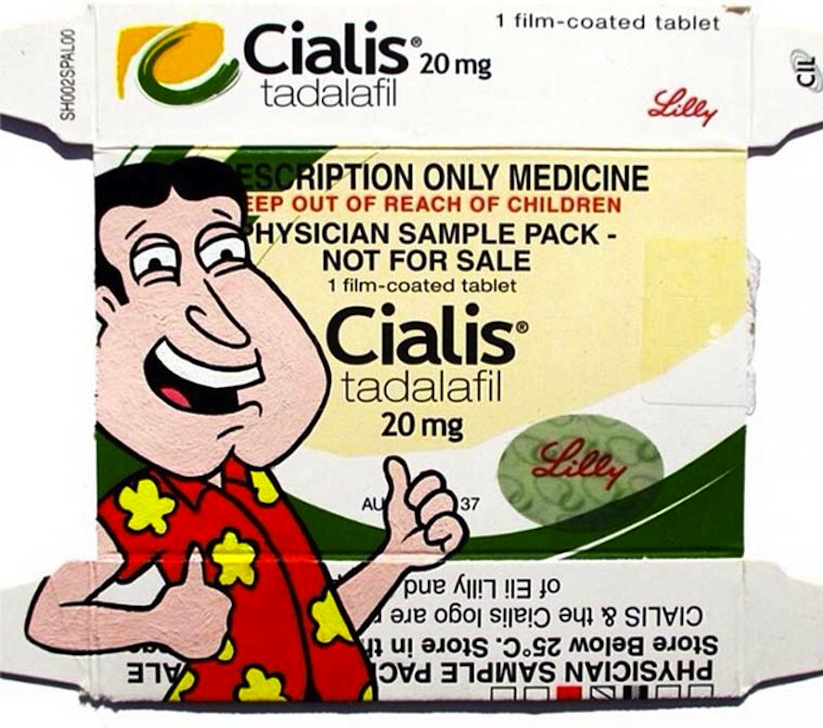 ___
[via Ufunk]
Facebook Comments:
Kommentare