Adorable Cross-Stitch Tattoos by Turkish Artist Eva Krbdk
Heute haben wir mal wieder ein paar Tattoo-Inspirationen für Euch im Programm: Die junge Tattoo-Künstlerin Eva Krbdk hat ihre Zelte soeben in Instanbul aufgeschlagen und weiß mit einem an Tattoo-Artworks prallgefülltem Instagram-Acoount: @evakrbdk ziemlich zu beeindrucken. Unter anderem entwirft die kreative Dame aus der Türkei dope Tattoos im Kreuzstich-Design. Mein letzter, zugegeben eher unfreiwilliger Kontakt mit dieser Handarbeitstechnik muss wohl irgendwann in der 5. Klasse stattgefunden haben. Der von Eva Krbdk unter der Haut eines glücklichen Kunden verewigte Stormtrooper kann sich beispielsweise durchaus sehen lassen. Bestimmt nicht jedermanns Cup of Tea, but still. Ich habe mich mal ein wenig durch das umfangreiche Portfolio der talentierten Künstlerin geklickt und einige Highlights für Euch herausgefiltert. Viel Spaß damit:
Turkish tattooer Eva Krbdk became a viral sensation with her cross-stitch tattoos. She's not the first to use this technique, and it's not her only specialty. (She's actually been sampling the gamut of styles, from watercolor to stippling.) Eva's life is changing a lot this year, planning her wedding and starting fresh in Istanbul. As she settles into this new rhythm, expect to see a more focused aesthetic. And no matter where she ultimately lands, her steady hand will deliver precision every time.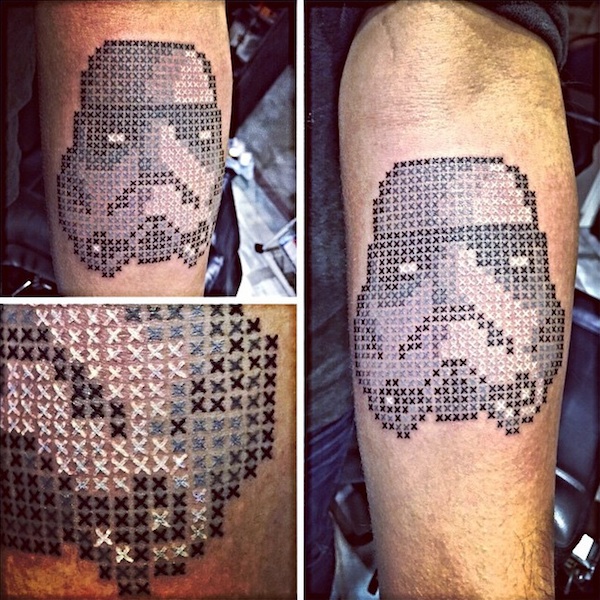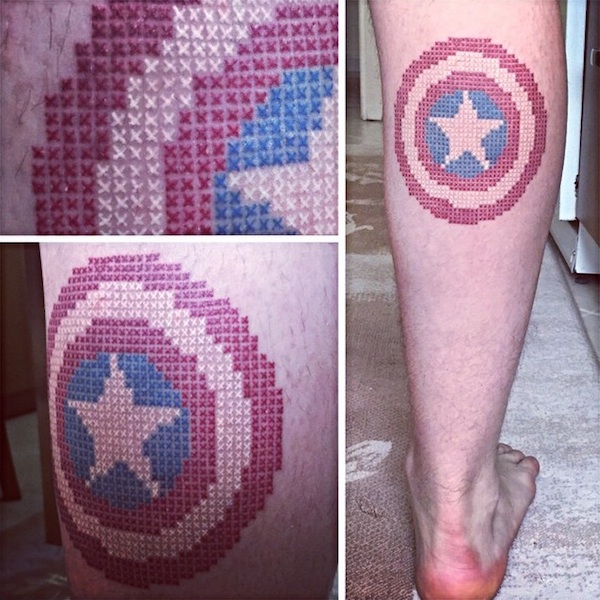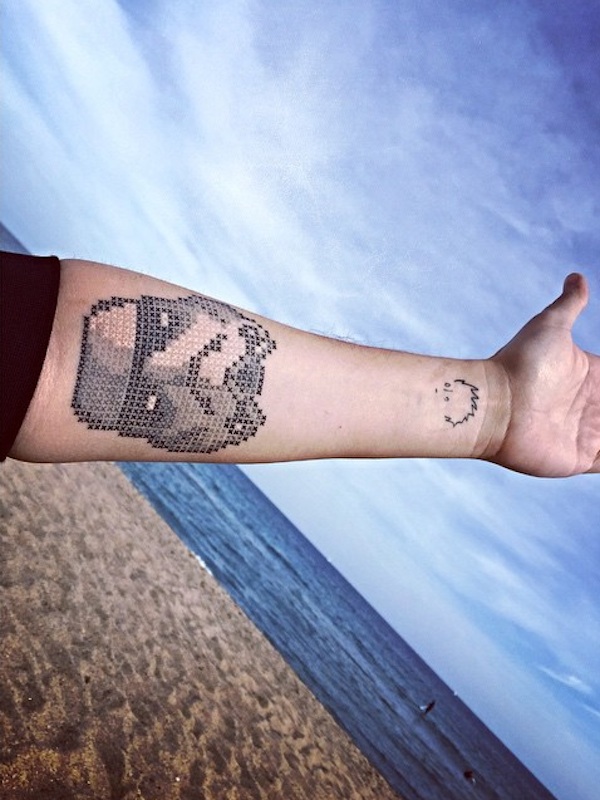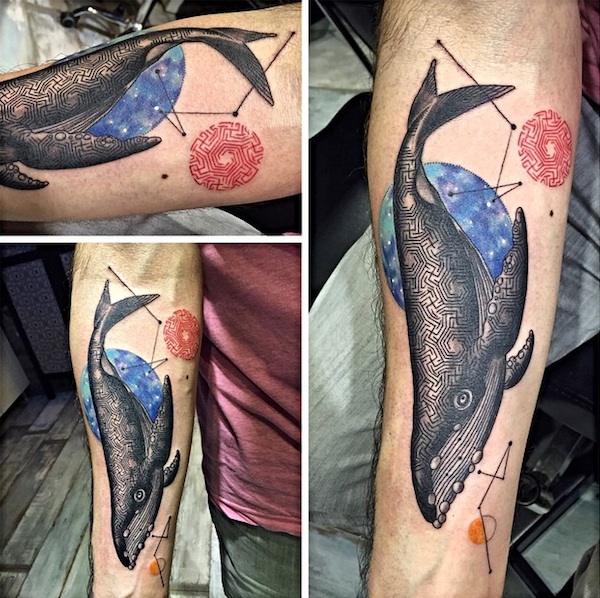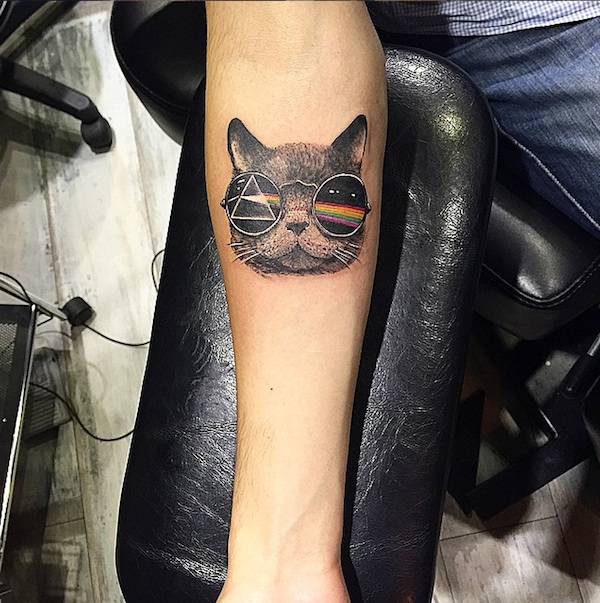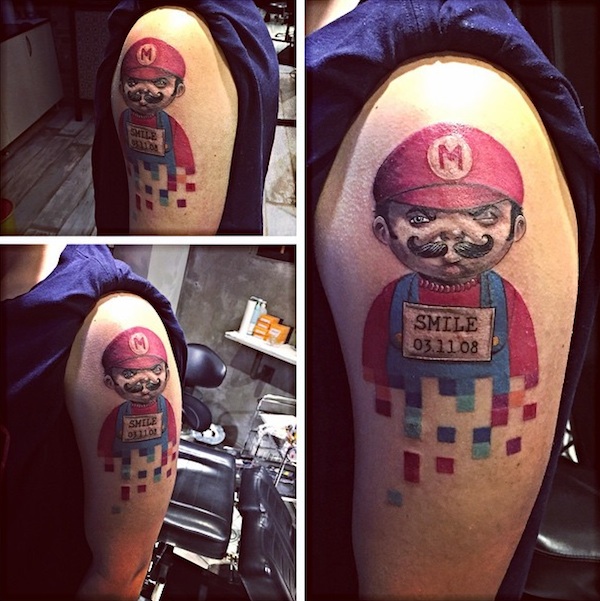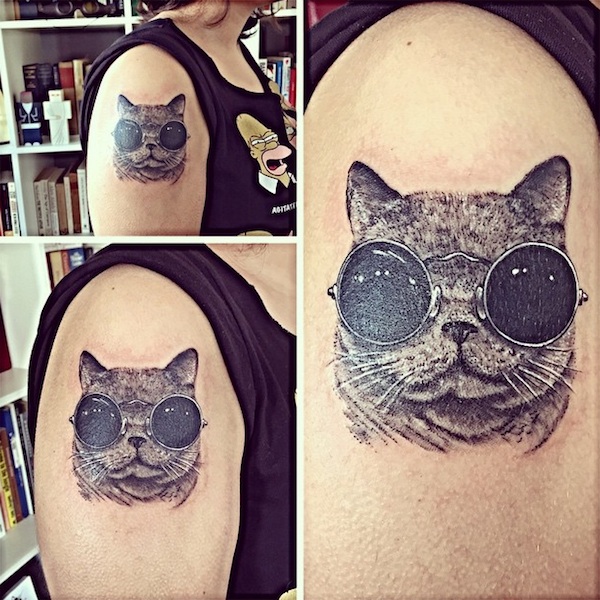 ___
[via illusion]
Facebook Comments:
Kommentare
3 Antworten zu "Adorable Cross-Stitch Tattoos by Turkish Artist Eva Krbdk"