World's Largest Ice Hotel By Art & Design Group | Jukkasjärvi, Sweden (13 Pictures)

Nördlicher Polarkreis und dann bitte noch 200 Kilometer weiter nördlich halten… Dann kommst du dort an, worum es hier im Prinzip gerade geht! Es ist ja nur so, dass das weltgrößte Eishotel dort seinen Sitz hat und Jahr für Jahr über 60 000 Gäste geradezu anlockt. The Ice Hotel von den Desginarchitekten der Art & Design Group ist mit seinen 47 Zimmern vielleicht nicht das größte Etablissement, hat aber absolute Toplage – abgesehen von den extrem niedrigen Temperaturen auf diesem Stück Land – im nördlichsten Norden Schwedens, das ein Örtchen namens Jukkasjärvi markiert. Auch hier ist Luxus auf eine ganz bestimmte Art und Weise vorstellbar… Und ja, die Zeiten kleiner, zerpresster Abenteuer-Iglus sind nunmal vorbei. Fancy Nordpol lässt grüßen!
The arctic weather conditions of the village Jukkasjärvi, Sweden make it that prime location for the World's Largest Ice Hotel designed by Art & Design Group. The 47 rooms of the hotel are each unique and enchanting. Various ice blocks and sculptures function as furniture while etchings on the wall give character to the icy rooms. An angelic glow hovers over every surface of the arctic palace where visitors can soak in the mystifying ambiance. Every room is a divine and intricate art piece that makes visitors rethink their personal definition of 'igloo'.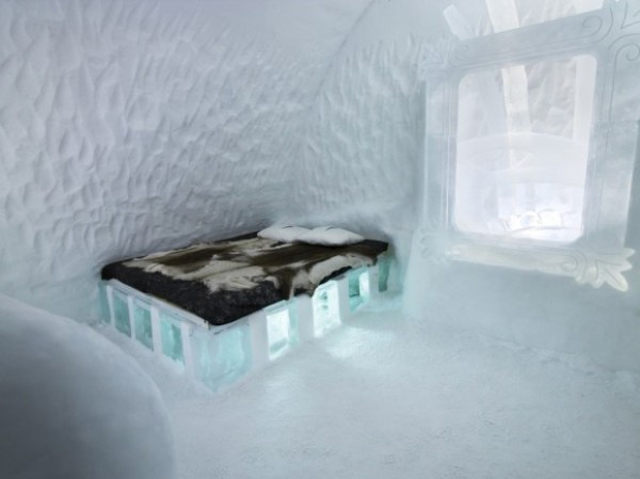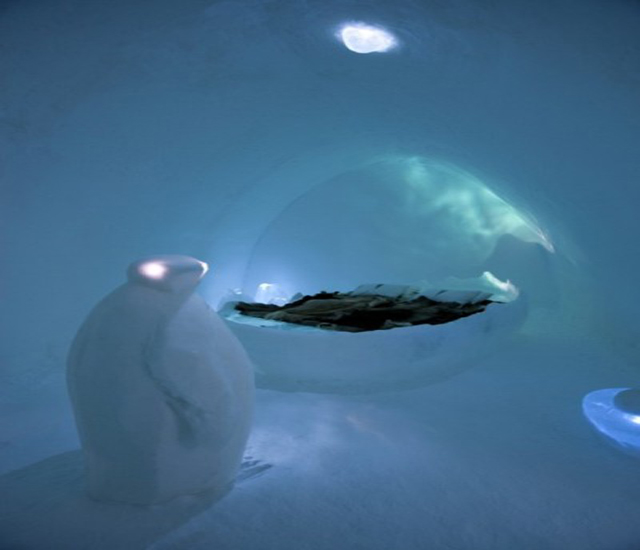 [via thecoolist]
Kommentare
Eine Antwort zu "World's Largest Ice Hotel By Art & Design Group | Jukkasjärvi, Sweden (13 Pictures)"