Van Gogh's 'Starry Night' Invaded by Pop Culture Icons – Paintings by Aja Kusick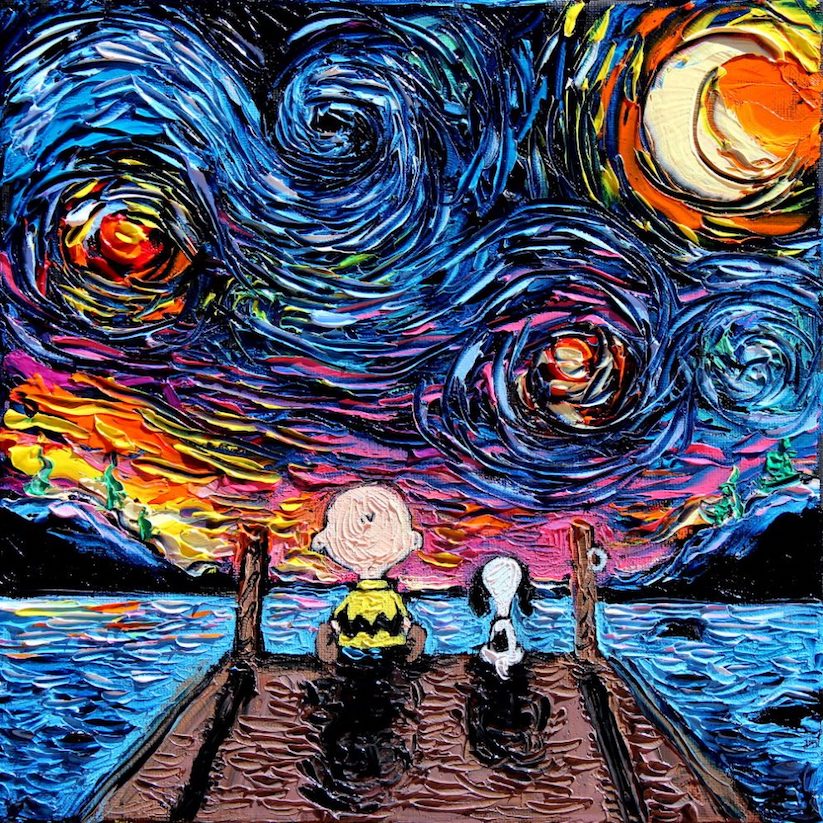 Die im Village Scotia des Schenectady County von New York lebende Künstlerin Aja Kusick beschert uns eine ganze Rutsche unterhaltsamer Gemälde aus der Rubrik "Van Gogh meets Pop Culture". Zu sehen bekommen wir bekannte Characters aus Filmen, Serien, Comics oder Videospielen – allesamt dargestellt im Stile von Van Gogh's Starry Night. Die Inspiration zu dieser Reihe ist laut Kusick übrigens auf ein witziges Missverständnis zurückzuführen. Ein Education-Blog veröffentlichte nämlich fälschlicherweise eines ihrer Gemälde des Eiffelturms, als aus dem Schaffen des niederländischen Begründers der modernen Malerei stammend. Da sich die Fertigstellung des französischen Wahrzeichens und das Ableben der Kunst-Ikone im Jahr 1890 quasi überschnitten, ist eher nicht davon auszugehen, dass Van Gogh den Eiffelturm jemals in voller Pracht zu Gesicht bekam. Diese Vorstellung trieb Kusick in ihren Gemälden etwas weiter und fragte sich, was der gute Mann ebenfalls nie zu Gesicht bekommen hatte… z.B. Charlie Brown, Snoopy, Super Mario, Zelda, Grumpy Cat oder SpongeBob. Just have a look + Enjoy:
One accident inspired painter Aja Kusick to create a wonderful series that mashes up pop culture elements with expressive van Gogh's style. Everything started when an education blog mistakenly shared Aja's painting of the Eiffel Tower as Van Gogh's. However, the Eiffel Tower was completed in 1889 and Van Gogh died in 1890, having spent his last years in the south of France, so it's very unlikely that he even saw the iconic tower. Kusick decided to take this further and have fun out of the situation; she asked herself "What else did Van Gogh not see?" Thus, the "Van Gogh Never" series was born. From Snoopy, relaxing under the swirling sky to an even more colorful and vibrant Super Mario world.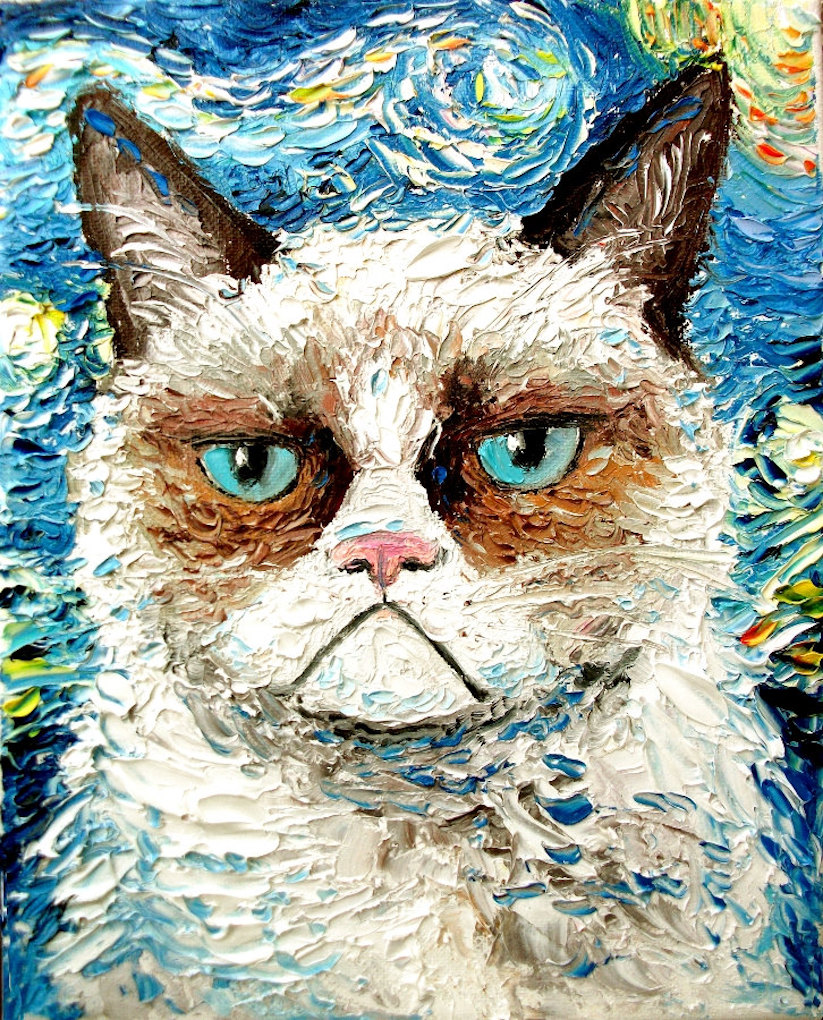 —
[via Bored Panda]
Facebook Comments:
Kommentare