Thrash Lab: The Los Angeles Food-Truck Phenomenon (Clip)
Eine schöne, authentische Mini-Doku von Thrash Lab über das in Los Angeles heranwachsende Phänomen der Food-Trucks. Die "Dining-Out" Kultur in den Staaten bekommt allmählich neue Gesichter. Die Trucks tragen die Namen "Slap yo Mama", "Cool Haus" oder "Cousins Maine Lobster" und man bekommt die besten Mini Burger, Seafood, echt gute Tacos oder Waffeln. Ich stand in meinen 2 Jahren in New York sehr oft Schlange bei diesen Familienbetrieben. Warum es kein leichter Job ist, ein schön ausgedachter Truck-Name in L.A. nicht ausreicht für das schnelle Geld und wie es ist, wenn der Tag (sehr!) früh am Morgen anfängt, seht ihr hier in tollen sieben einhalb Minuten:
The food truck phenomenon has exploded across the America, but the culture and the economy of the food truck boom is most evolved in Los Angeles. In this episode of Subculture Club we take you to the grills, the kitchens and the bakeries of some of the top food trucks. Learn what started the food truck trend and how each truck earned their menu of legitimacy.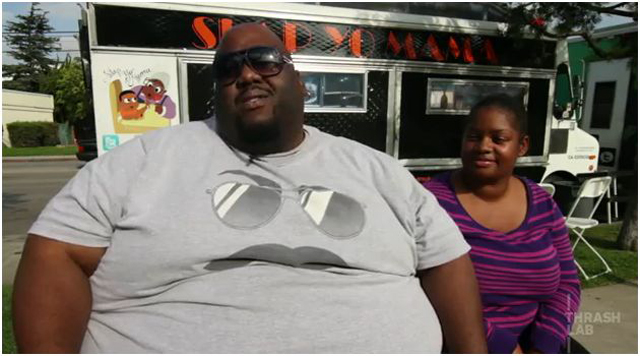 Clip:
[youtube]http://www.youtube.com/watch?v=8jmZjj2y4w0[/youtube]
___
[Thrash Lab]
Kommentare
2 Antworten zu "Thrash Lab: The Los Angeles Food-Truck Phenomenon (Clip)"