"Tales From The Smith" – "The Cure"-Songs als Vintage Comic Cover von Butcher Billy
Einige sehenswerte Arbeiten des brasilianischen Künstlers Butcher Billy haben wir in den letzten Jahren bereits an dieser Stelle präsentiert. Unter Umständen erinnert Ihr Euch noch an seine American Psycho Inspired Artworks, "Dead Rockers, Modern Times" oder "Bukowski: The Pop Art Series", welche bekannte Zitate des legendären Schriftstellers Charles Bukowski im Pop Art-Gewand präsentierte. Auch die Netflix-Erfolgsserien Stranger Things & Black Mirror dienten dem kreativen Dude bereits Quelle der Inspiration. In der Reihe "Tales From The Smith" widmet sich Butcher Billy nun der Band The Cure um Frontmann Robert Smith, der die Pop-/Rock-/Wave-/Gothic-Combo bereits 1976 im Alter von 17 Jahren gründete. "The Goth Legend who truly taught us Love and Darkness" so Butcher Billy's The Cure-Definition. Zu sehen bekommen wir in seiner Serie bekannte Songs der Goth-Helden wie "Close to me", "Boys don't cry" oder "Friday I'm in Love" als Vintage Comic Cover. Biddesehr:
Kisses and scares. Hearts and skulls. Giggles and graves. Romance in the shadows. This frightening series of strange tales is a homage to the goth legend who truly taught us love and darkness.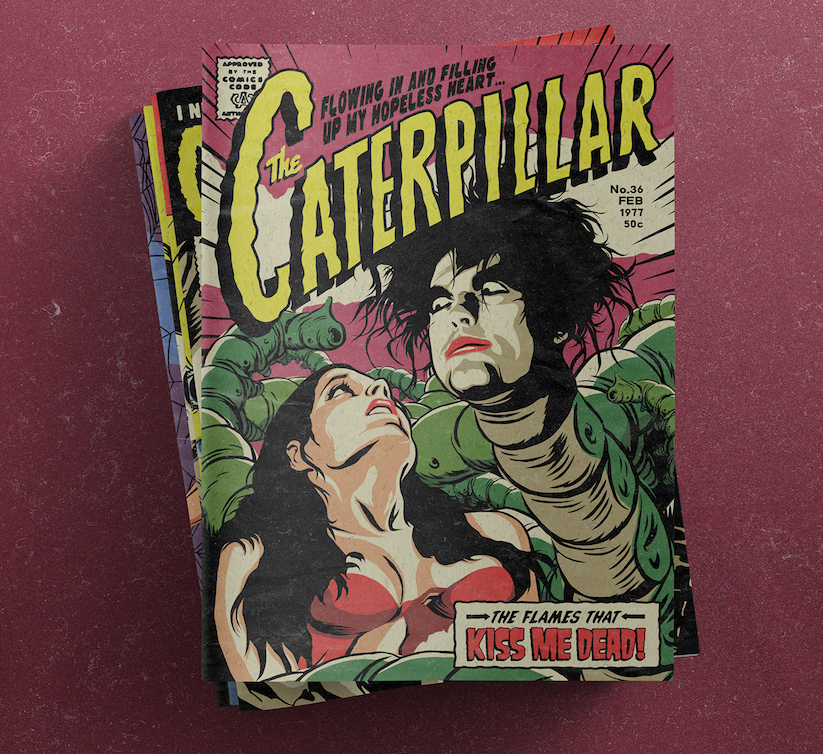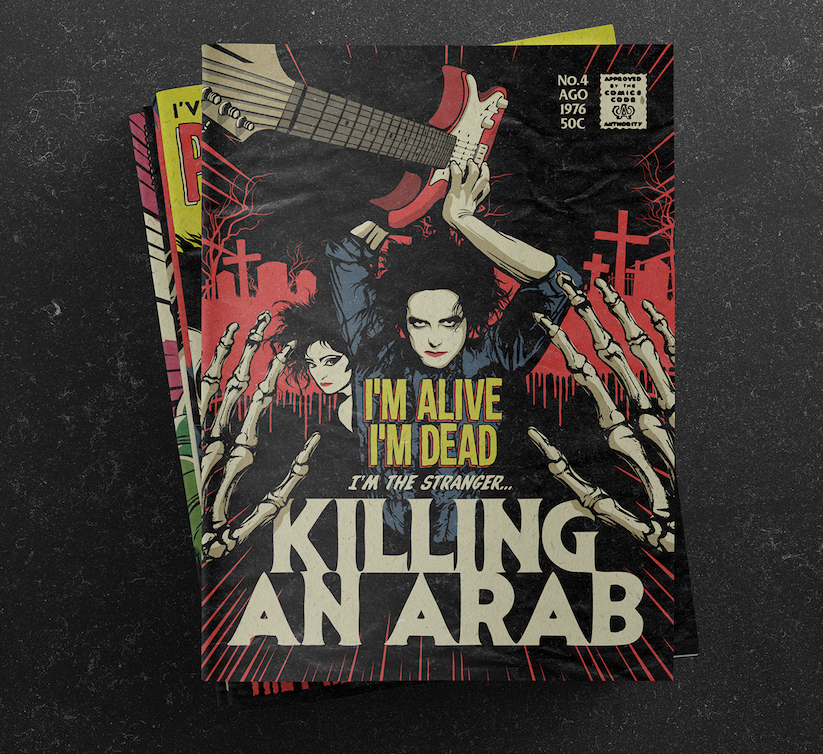 —
[via Butcher Billy]
Kommentare