Streetart: Invader Invades New York City – 2013 Edition (16 Pictures)
Lange war es still um den französischen Streetartist Invader, jetzt sorgt er wieder für ordentlich Trouble, genauer gesagt in New York City. Während eines nächtlichen Streifzuges wurde er bei der Ausführung seiner Arbeit leider verhaftet und musste eine Nacht hinter Gittern verbringen. Davon unbeeindruckt macht er diese Woche einfach weiter und hat gerade in Bushwick mit COST und ENX, zwei legendären Sprayern, ein massives Piece fertig gestellt. Cost hat sich in den frühen 1980er und 1990er Jahren mit seinen Stickern und Tags in der New Yorker Metropole einen Namen gemacht. Was Invader sonst noch so getrieben hat, seht ihr nach dem Jump.
"After being arrested last Thursday while working on one of his signature mosaic pieces, Invader has been released and, undeterred, spent the night out on the streets of New York City to work on a new batch of Invasions. Whilst we discovered several solo pieces in Part I, the French artist has now teamed up with the legendary COST and ENX to drop a massive piece in Bushwick.Cost is the tag name of a graffiti writer who, from the early 1980s to the mid-1990s, blanketed New York City and the surrounding metropolitan area with his wheat-paste stickers, spray paint tags and paint-roller pieces."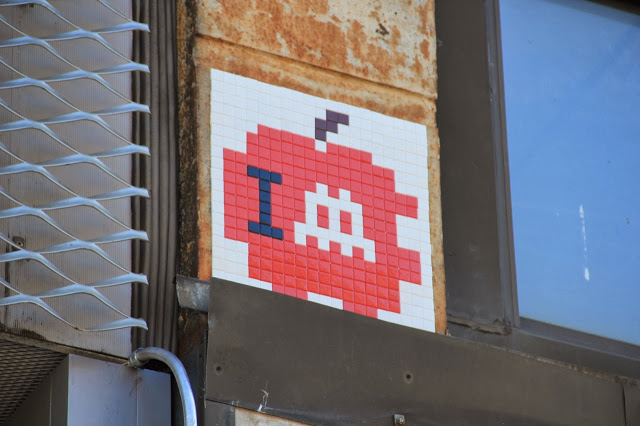 More pictures on page 2 – click below!
Kommentare
2 Antworten zu "Streetart: Invader Invades New York City – 2013 Edition (16 Pictures)"