Streetart: El Mac New Mural In Aalborg // Denmark (8 Pictures)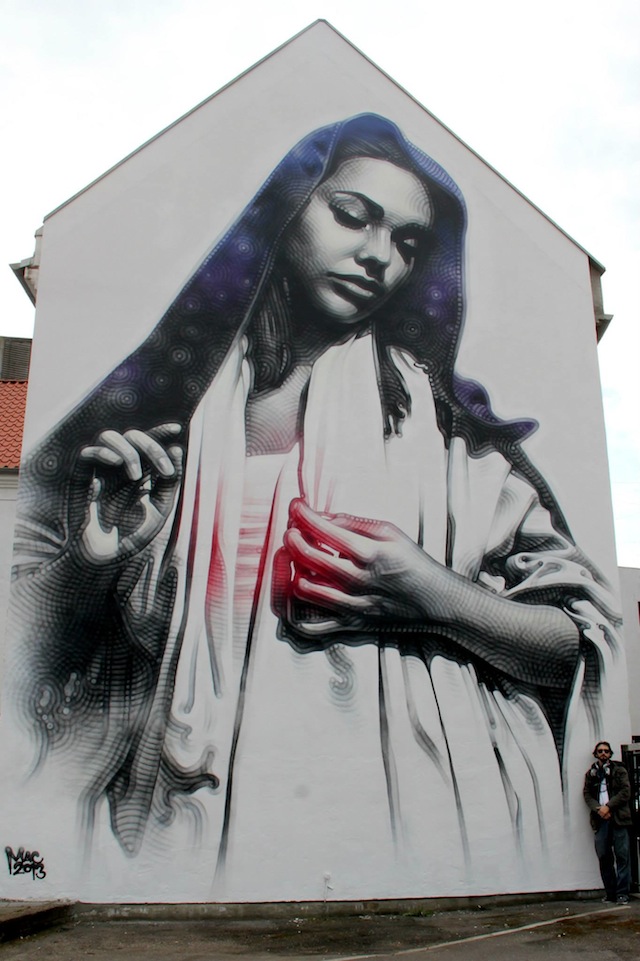 Ein typisches Haus in Aalborg, verschönert mit einem Signature-Piece von one of our most favo artiste El Mac. Wer in der Nöhe ist (so wie ich als Kieler es ja quasi 24/7 bin), der schaut sich das gerne einmal auf der Außenwand der Galerie Wolfsen an, in welcher gestern eine Ausstellung mit dem Namen "SANGRE NUEVA" begonnen hat. El Mac ist zusammen mir Reka am Start, den man vor Ort sicherlich auch treffen wird, unten haben wir noch einen Trailer zu der Show – don't miss:
"El Mac is currently in Denmark for a show that opened tonight at Galerie Wolfsen. Along with an impressive array of new paintings created with his signature spray technique, the LA-based street muralist also gifted the city of Aalborg with a new public piece to enjoy. Take a the full image below as well as some in-progress photos."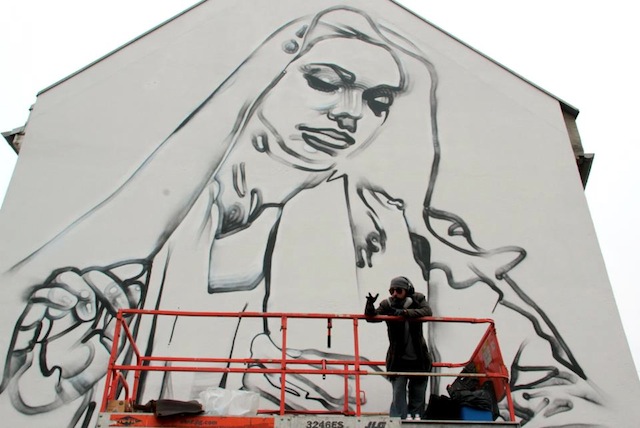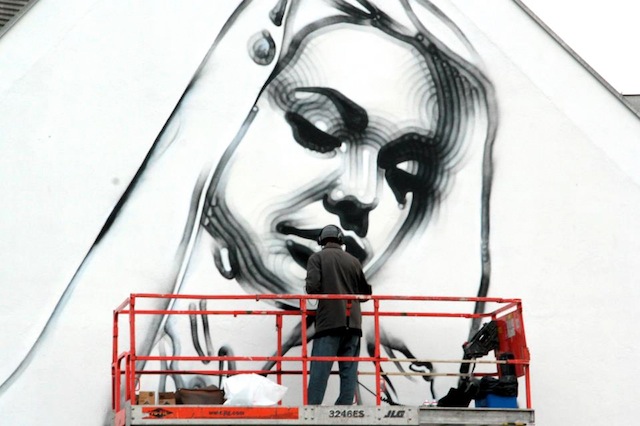 More pictures on page 2 – click below!
Seiten: 1 2
Kommentare
Eine Antwort zu "Streetart: El Mac New Mural In Aalborg // Denmark (8 Pictures)"