"Scorsese's New York" by House of Nod (Clip)
New York inspires Martin Scorsese…Martin Scorsese inspires New York. Die Dudes von House of Nod aus Brooklyn liefern uns hier mit ihrem "Scorsese's New York" Clip eine visuelle Liebeserklärung allererster, ästhetischer Güte an ihre Heimatstadt ab. Und zwar durch die Augen eines der liebsten Söhne NYC's. Das Martin Scorsese zweifelsohne zu den derbsten Regisseuren unserer Zeit gehört, beweist er aktuell mit seinem fantastischen "The Wolf of Wall Street" auf ein Neues. Der hier vorliegende Clip wurde aus insgesamt 14 Scorsese Filmen wie z.B. Goodfellas, Gangs of New York oder Taxi Driver zusammengecuttet. Viel Spaß damit:
A visual love letter to New York City through the eyes and talents of its most enduring son, Martin Scorsese. A study in cinema on the aesthetic that Scorsese has distilled and reinvented over a five decade career, capturing America's most vibrant and gritty urban environment. New York inspires Marty…Marty inspires New York.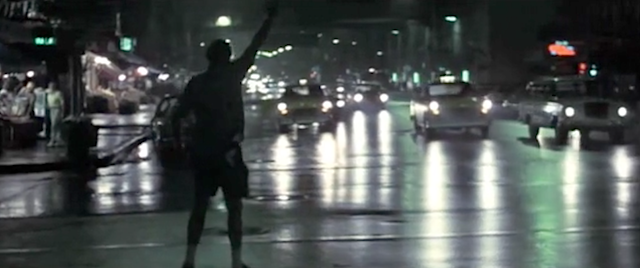 Clip:
[vimeo]http://vimeo.com/84274687[/vimeo]
___
[via]
Kommentare
Eine Antwort zu ""Scorsese's New York" by House of Nod (Clip)"