"Right Place, Right Time" – Van & Vehicle Paintings by Kevin Cyr (12 Pictures)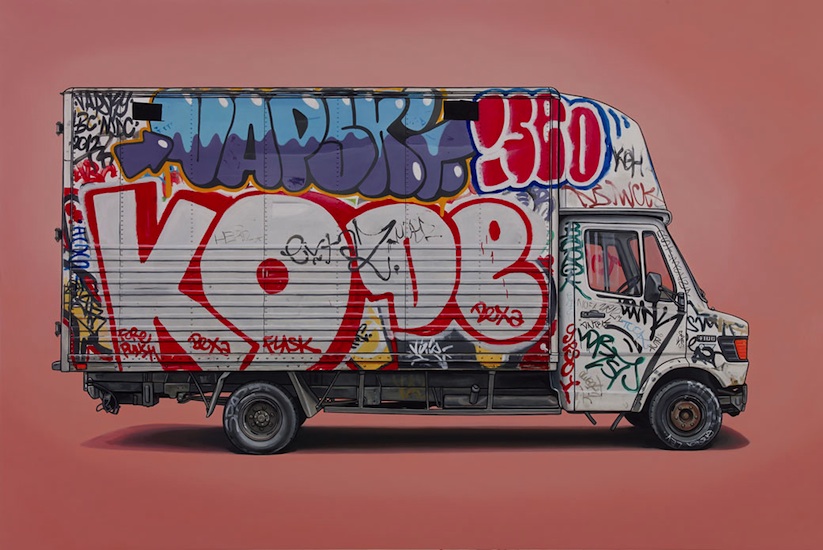 Bereits seit Kindertagen hegt der kanadische Künstler Kevin Cyr eine ausgeprägte Vorliebe für schwere Gefährte. Im Besonderen Vans, Transporter und Wohnmobile haben es dem mittlerweile in New York City ansässigen Dude angetan. Vor einigen Jahren entwickelte er beispielsweise den grandiosen Prototypen eines Camperbikes. Aktuell verarbeitet Cyr seine Faszination für große Fahrzeuge in einer fortlaufenden Reihe von Öl-Gemälden namens "Right Place, Right Time". Einige Arbeiten dieser Serie betagter und überwiegend mit Graffiti-Tags versehener Vehikel, für die sich der Künstler auf den Straßen diverser US-amerikanischer Städte sowie Europas (Paris, Brüssel und Berlin) inspirieren ließ, haben wir direkt hier unten einmal für Euch zusammengetragen. Viel Spaß damit:
New York-based artist Kevin Cyr creates oil paintings of commercial vehicles, vans, and RVs, seen on the streets covered in graffiti, and other marks.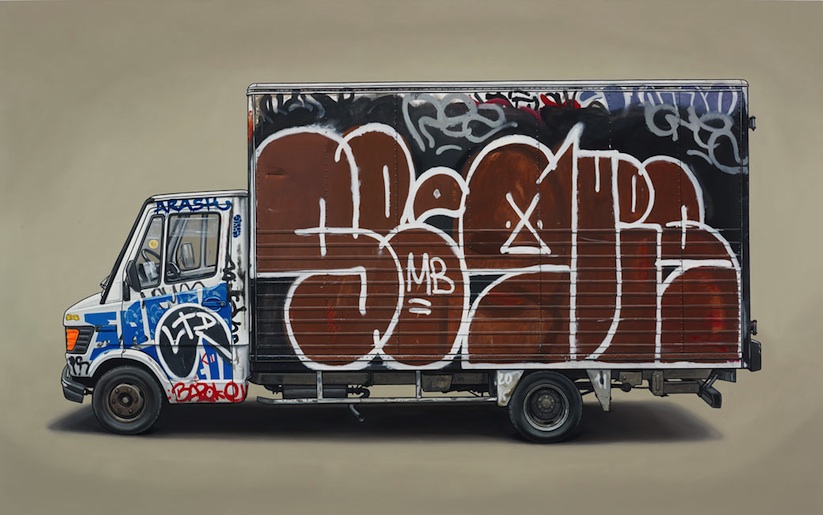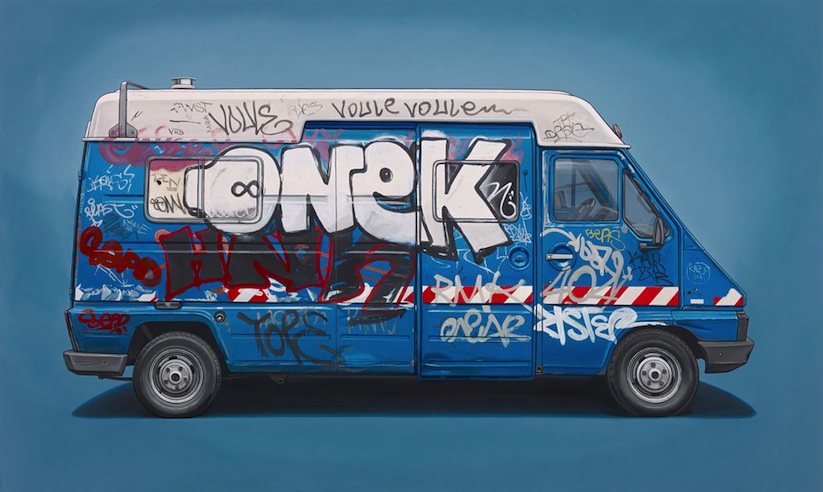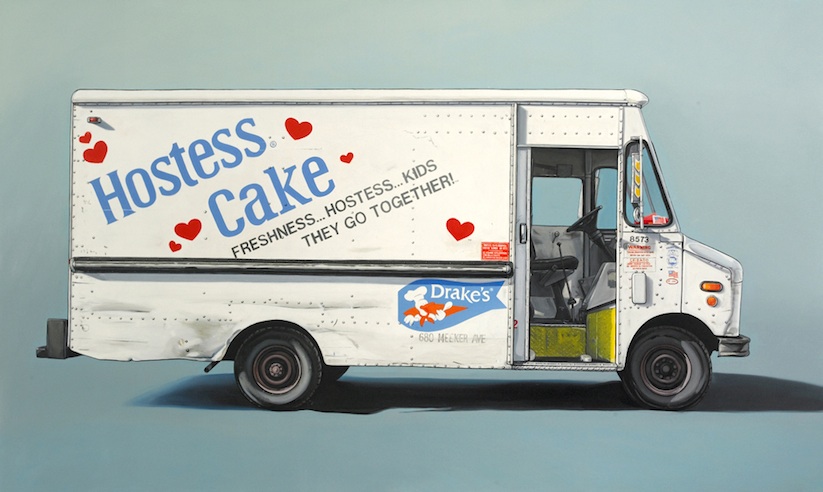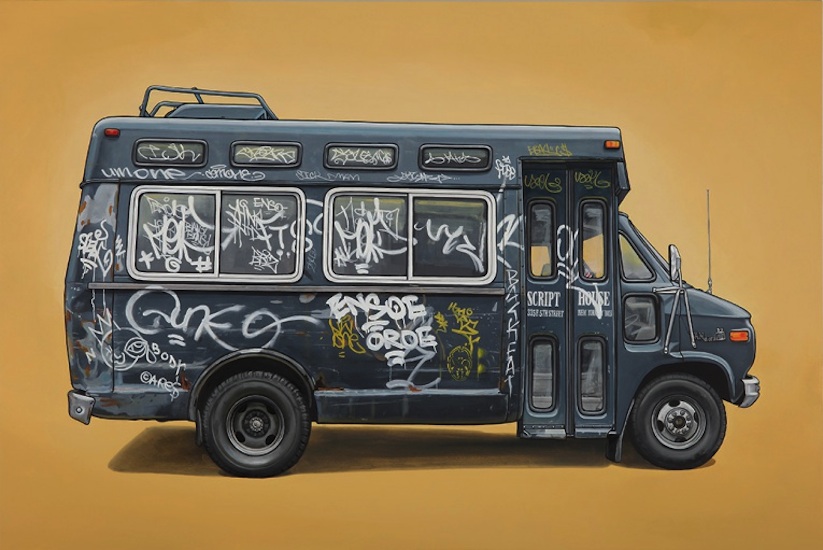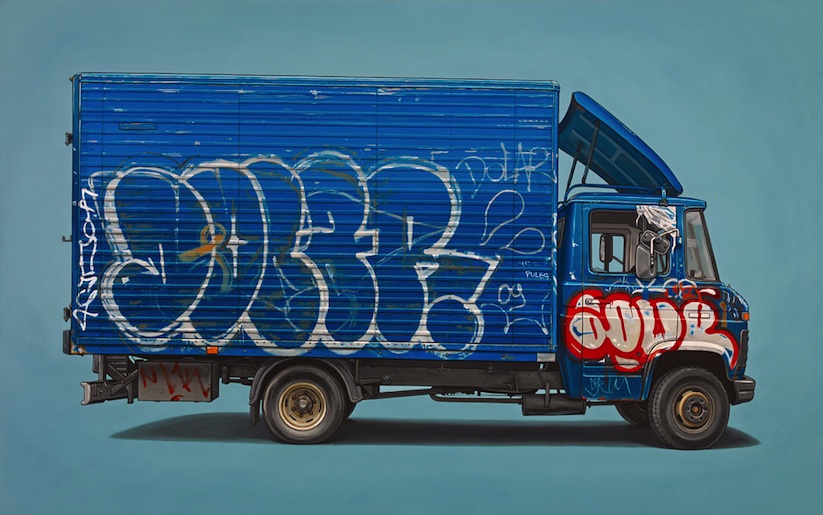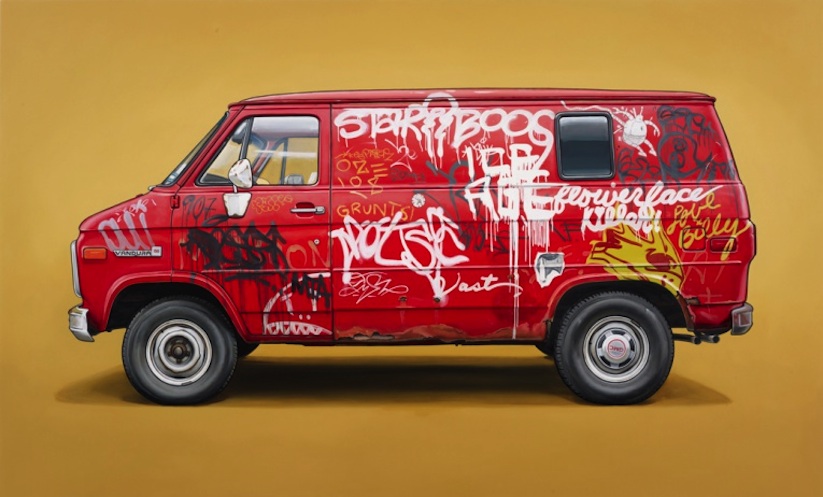 ___
[via joquz]
Kommentare
5 Antworten zu ""Right Place, Right Time" – Van & Vehicle Paintings by Kevin Cyr (12 Pictures)"