Meyhem Lauren, DJ Muggs, Mr. Muthafuckin Exquire und Sean Price auf einem Track, "Aquatic Violence"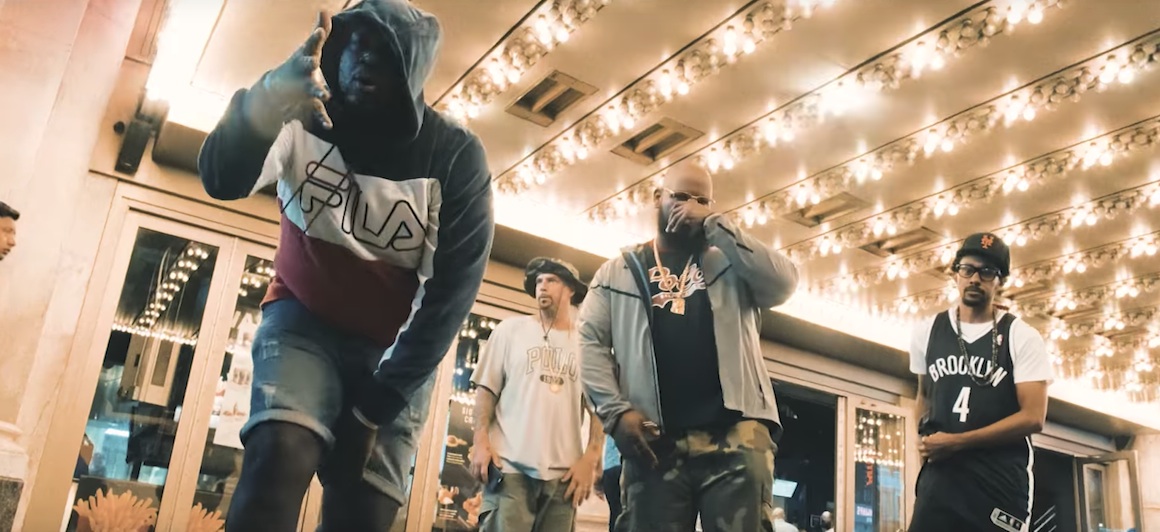 Das "Gems From the Equinox"-Album von Meyhem Lauren und DJ Muggs ist das Roheste, was Hardbody-Rap derzeit zu bieten hat und ich liebe es. Das Video zu "Murder Rap" haben wir Euch bereits gezeigt und heute kommt mit "Aquatic Violence" der nächste Banger – gefeatured sind nämlich Mr Muthafuckin Exquire und – tadaaah – Sean Price. Selbstverständlich wurde das Video auf den Straßen New Yorks gedreht und weil Sean Price leider nicht mehr für Drehs verfügbar ist (R.I.P.!), haben sich seine Frau und seine Tochter blicken lassen. Was für ein Beat + was für ein Aufgebot; S-C-H-E-P-P-E-R-T!!!
With Gems From the Equinox in rotation, Meyhem Lauren and DJ Muggs are back with a new video off the album. Posted up on the streets of New York City, Muggs provides the canvas while rap game "Bebop & Rocksteady" do their thing, before parlaying camera time to Sean Price's wife, Bernadette, and his kids, for his closing verse.
Meyhem Lauren & DJ Muggs – "Aquatic Violence" ft. Mr. Muthafuckin Exquire and Sean Price
Kommentare