Künstler Ciro Wai fertigt goldene Mini-Skulpturen aus Ferrero Rocher-Verpackungen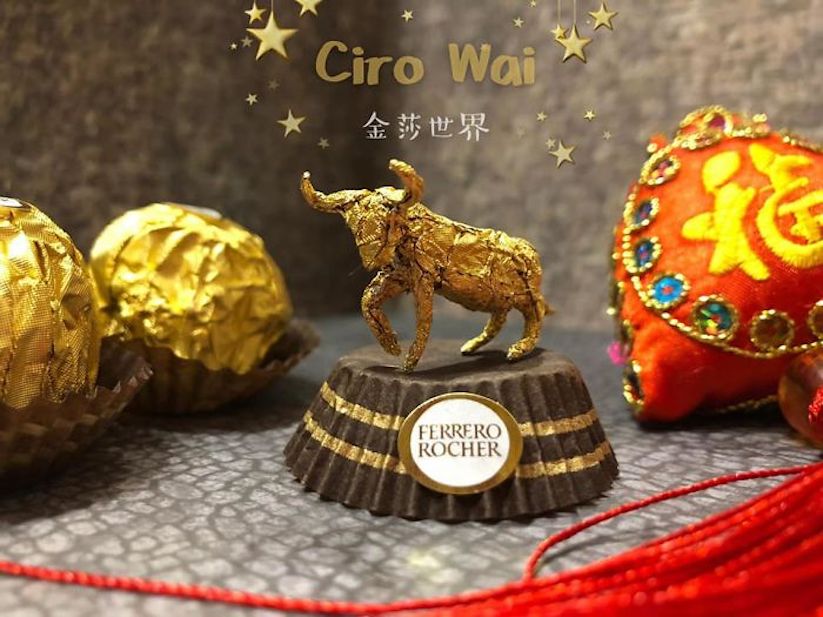 Der chinesische Künstler Ciro Wai hegt offensichtlich ein gewisse Vorliebe zu Ferrero Rocher. Die Pralinen mit kugelförmigen Waffeln, welche bekanntlich mit Nougat-Creme und einer ganzen Haselnuss daherkommen, zählen tatsächlich zu den beliebtesten und meistverkauften Pralinen weltweit. An der goldenen Verpackung lässt sich der nussige Schoko-Snack eindeutig erkennen. Und, eben diese nutzt Ciro Wai, um seine güldenen Miniature Sculptures zu fertigen. Wie genau sich die Kreationen aus seinem Upcycling-Projekt darstellen lässt sich direkt hier unten checken. Just have a look + Happy Friday:
Chinese artist Ciro Wai creates impressive miniature sculptures by upcycling the gold foil of Ferrero Rocher, not only disposing of the garbage but also creating something that deserves to be appreciated. He first started with a Pikachu and later on created a whole series of sculptures dedicated to Chinese zodiac signs. Now his collection of works ranges from animated characters like Pikachu to Chinese zodiac signs, and everything he does turns out to be incredible pieces of art.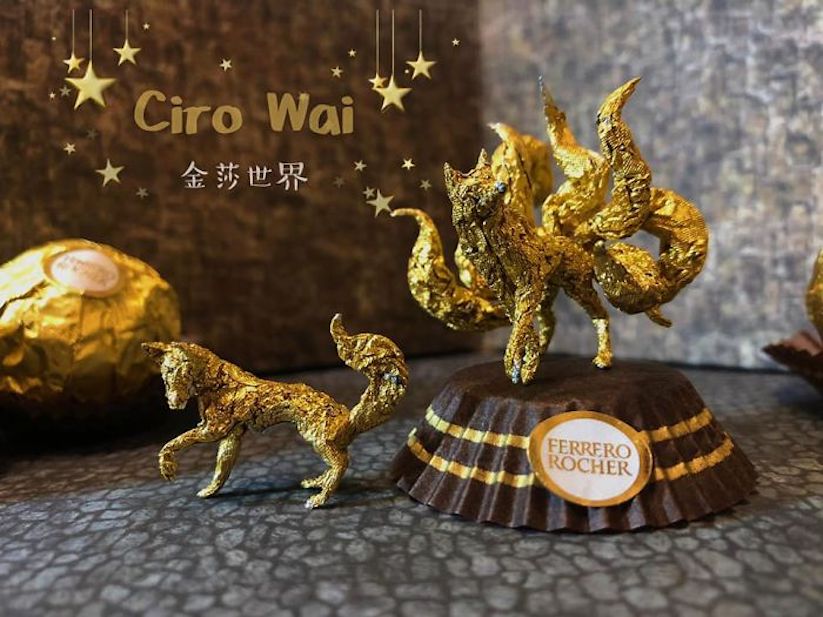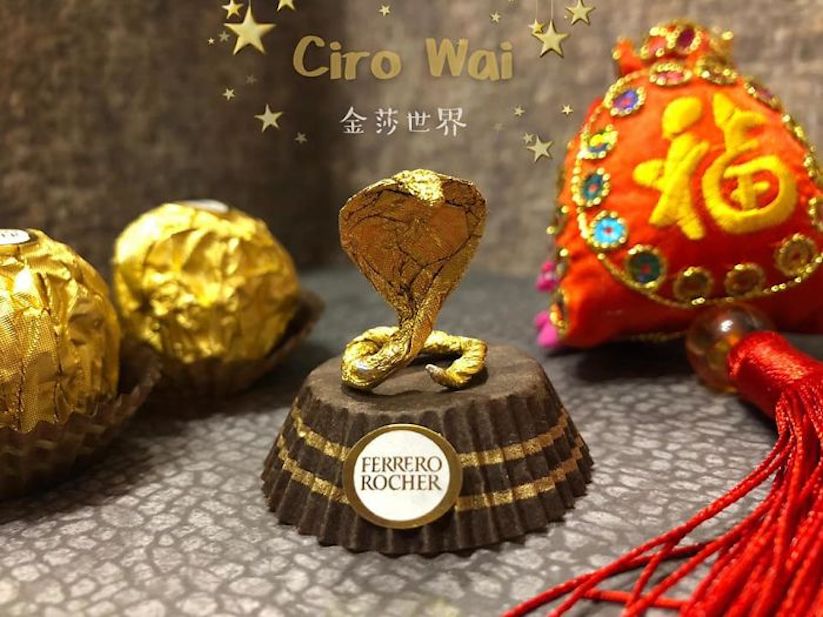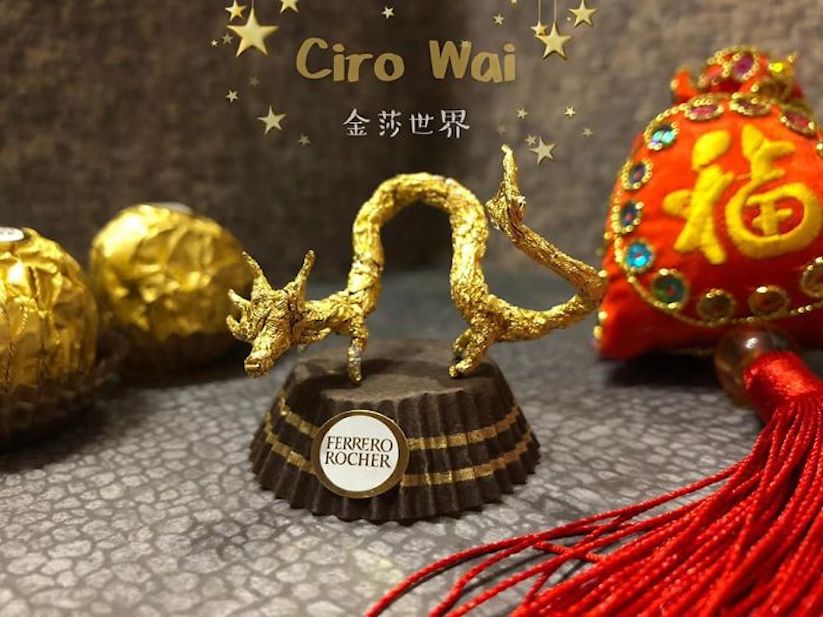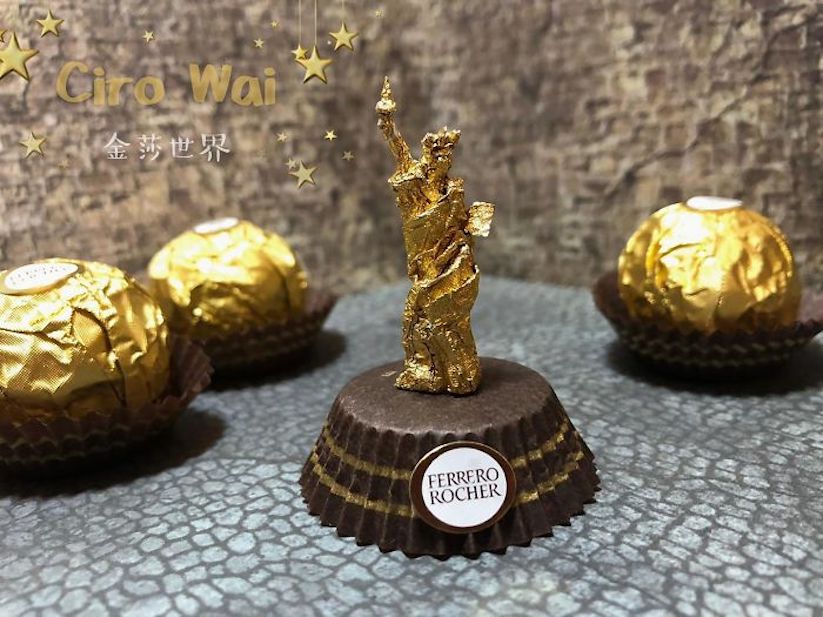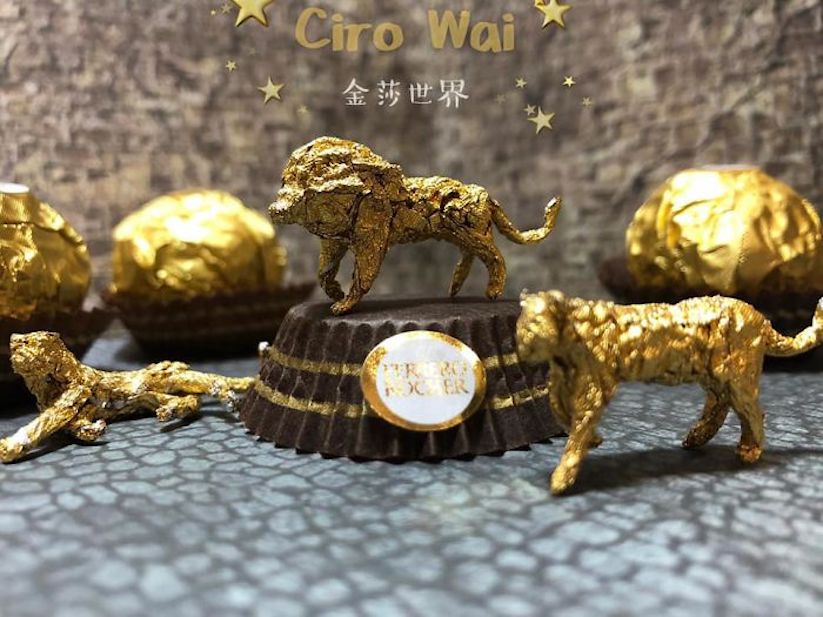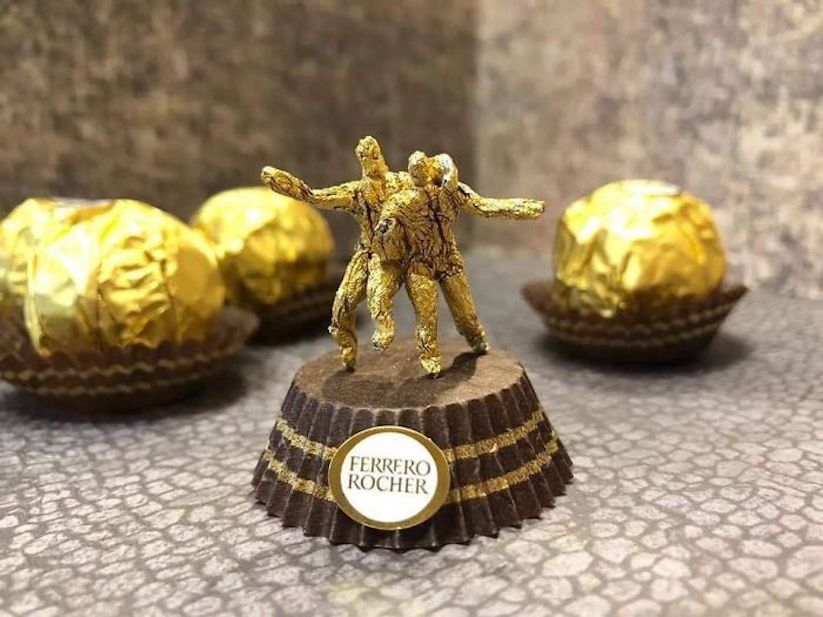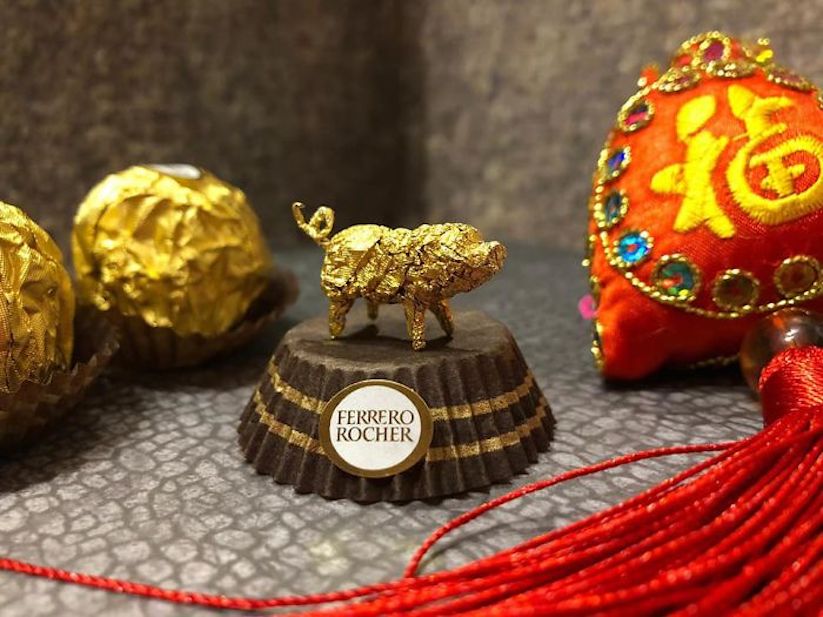 —
[via Bored Panda]
Kommentare