Iconic Movie Characters by Giuseppe Cristiano (10 Pictures)
Der in Los Angeles ansässige Illustrator und Drehbuchautor Giuseppe Cristiano ist seit mittlerweile fast zwei Jahrzenten im Geschäft. Er wirkte an diversen Produktionen für Spielfilme, Musikvideos, Videospiele und Werbung mit und veröffentlichte zudem bereits ein halbes Dutzend Bücher zum Thema Storyboards, wozu er ebenfalls Kurse und Workshops an Universitäten und Schulen abhält. Wir stellen Euch heute einige seiner Illustrationen vor, für welche er sich von Schauspielikonen und Moviecharakteren inspirieren ließ – unter anderem haben wir Al Pacino, Robert De Niro und Jack Nicholson. Biddesehr:
Giuseppe Cristiano, former comic artist and scriptwriter has been drawing storyboards for almost two decades. His experience varies from Animation, Music Video, Advertising, Feature Film, Video Games, Events and more. He also produces concept art, design, illustrations for print and magazines.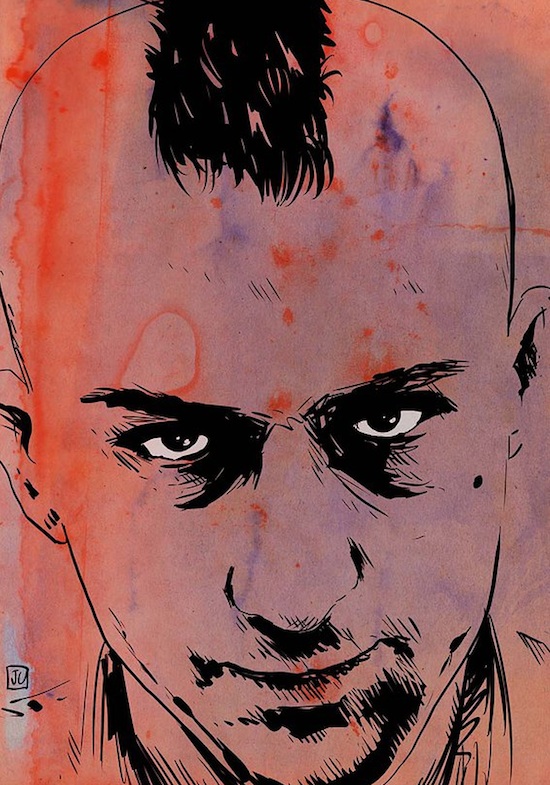 More pictures on page 2 – click below!
Kommentare
Eine Antwort zu "Iconic Movie Characters by Giuseppe Cristiano (10 Pictures)"